Warzone Shotgun Tier List July 2020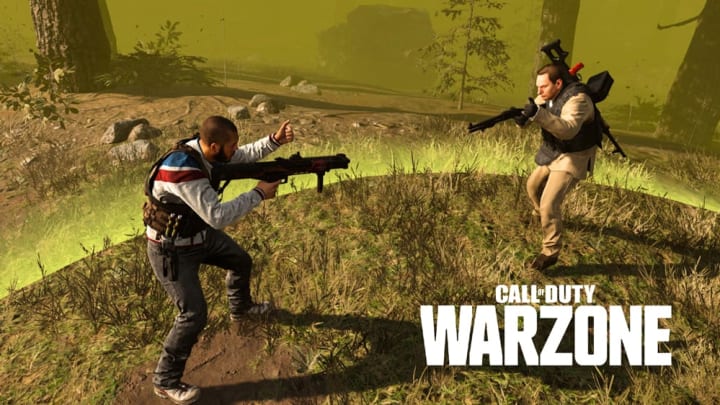 Shotguns are a great early game weapon, and can be quite lethal in cramped spaces such as small buildings and in the Downtown and Hospital POIs. / Photo courtesy of Infinity Ward
Warzone shotgun tier listJuly 2020 is here and this time we focus on the mobile, close range damage powerhouses that pack the powerful punch we all love. Shotguns, while not as versatile with ranges as SMGs and even Pistols (outside of Shotguns with slug ammo conversions), still hold their own in Warzone.
These super quick, powerful blast radius weapons get their chance to shine inside of cramped spaces, and thrive in locales such as Downtown, Hospital, Prominade, and any area where tight corners and limited mobility options mean getting slammed by pellets until you explode. Let's take a look at the best options should you be so inclined to bring one along as a secondary, or pick one off the ground as RNG loot.
Warzone Shotgun Tier List
S Tier
R9-0
With the ability to deal insane damage in quick succession in Warzone, alongside a generous magazine size, the R9-0 takes the top spot. / Photo courtesy of Infinity Ward
The R9-0 Shotgun is extremely versatile, and its damage properties, magazine size, and non-reliance on attachments make it an excellent weapon in close quarters. With the ability to deal over 400 damage in less than 200ms, this weapon easily takes the top spot.
Origin 12
The Origin 12 much like the R9-0 is a great, quick semi-auto Shotgun capable of putting enemies down fast. / Photo courtesy of Infinity Ward
The Origin 12 is much like the R9-0; great magazine capacity options, a quick semi-auto fire style, and the ability to put down an enemy with full health and armor in just over 280ms. The only downside is that the weapon's attachments hurt way more than help it, so use one as barebones as possible as a finishing weapon without stacking too much to hurt its mobility or ADS time,
A Tier
VLK Rogue
The VLK Rogue is lighting quick, and can one shot kill an enemy in Multiplayer, but not in Warzone. Its handling and mobility make up for this demerit / Photo courtesy of Infinity Ward
A weapon in between the speed of the R9-0 and Origin 12, the VLK Rogue is a great lightweight Shotgun that you can surprise enemies with in regards to movement and close range power. You wont be one shot killing anybody soon in Warzone, but you can quickly unload a whole clip into them.
B Tier
Model 680
The Model 680 Shotgun can make use of the Dragon's Breath fire shell attachment, letting you burn enemies to a crisp. This is great for Warzone. / Photo courtesy of Infinity Ward
The Model 680 as the base Shotgun in the game is a great pump-action choke Shotgun that has the added ability to equip an ammo conversion in the form of the Dragon's Breath attachment. These rounds require less accuracy to kill, but the tradeoff is that EOD counters this quite effectively.

Great when aiming down sight to tighten up the pellet spread, the weapon can be treated as a quickscope Shotgun/Sniper hybrid for aggressive players.
C Tier
725
One of the early kings of the game back in 2019, the 725 still has its uses in multiplayer, but Warzone is much more unforgiving. / Photo courtesy of Infinity Ward
With the ability to one shot someone from ridiculous ranges (even post-nerf), the 725 Shotgun can seriously put hurt on someone in a hurry. Dealing with two enemies at a time in MP is not a stretch, but the team-based nature of Warzone alongside factoring in armor makes this 2 round Shotgun a less attractive offering than the others that sport larger magazines, and semi-auto spam fire.