Call of Duty
Warzone Sniper Rifle Tier List December 2021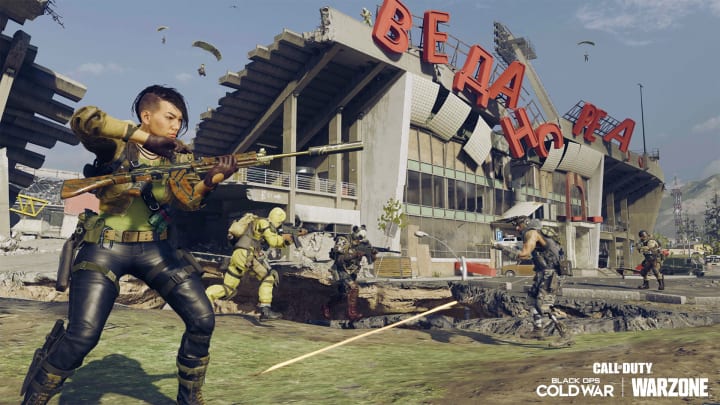 DBLTAP's sniper rifle tier list for Call of Duty: Warzone, updated for December 2021. / Image courtesy of Activision
Our Warzone sniper rifle tier list for December 2021 is here to break down which guns are the best to use as players begin to truly countdown the final days until the launch of Season One and Caldera.
From now until Dec. 9, the weapon meta is almost assuredly going to remain fairly stable as Activision, Raven Software and co. have pretty much let the Operation: Flashback encore limited-time mode for Verdansk do its thing, and are gearing up to usher in the Warzone Pacific era. Before Season 1 and Vanguard integration arrive and drastically shift the meta once again, here are the best sniper rifles to use in Call of Duty: Warzone early on into December 2021.
Warzone Sniper Rifle Tier List December 2021
S Tier
Swiss K31 / Image courtesy of Ralston Dacanay, Activision
Sitting atop the Warzone sniper rifle summit continues to be the Swiss K31 and Kar98k. These two snipers have remained far and away at the front of the pack in terms of popularity since they are the most likely to allow aggressive players to stylishly take over a lobby.
A Tier
LW3 - Tundra / Image courtesy of Ralston Dacanay, Activision
HDR
ZRG 20mm
SP-R 208
LW3 - Tundra
Pelington 703
In A Tier are five options that are really good and remain generally very balanced to use in the HDR, ZRG 20mm, SP-R 208, LW3 - Tundra and Pelington 703. The HDR and ZRG 20mm are the best options in the class for those who don't mind having slower handling if it means having higher bullet velocity and less bullet drop at much longer ranges.
B Tier
AX-50 / Image courtesy of Ralston Dacanay, Activision
Alone in B Tier is the AX-50, which remains viable, but could use a slight buff in order for more players to seriously consider mastering it. Nonetheless, longtime players know exactly what this rifle is capable of, and it wouldn't be all that surprising to see players still using it in their loadouts.
C Tier
Dragunov / Image courtesy of Ralston Dacanay, Activision
The C Tier includes guns that definitely need a buff in Warzone. As the story remains with semi-automatic snipers in Call of Duty, it should be no surprise that the M82, Rytec AMR and Dragunov all remain at the bottom of the list. While the M82 was the most recent of the trio to receive a buff, it's clear Raven Software still has work to do if they want to bring these snipers into the fold.