Top Games
What Does Affinity Do in Monster Hunter Rise?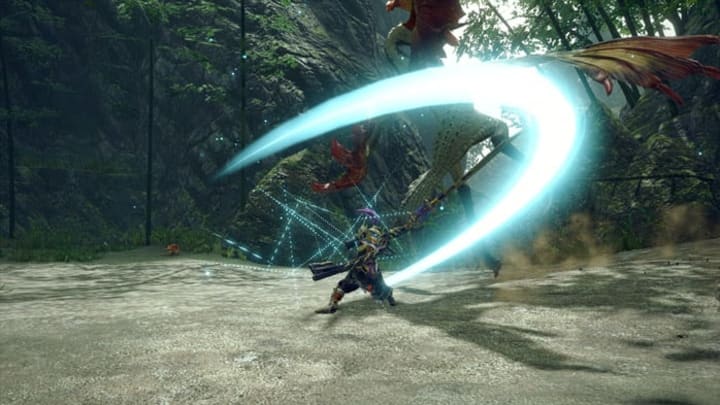 Affinity is a value that determines how likely you are to land a powerful or weak attack in Monster Hunter Rise. / Photo courtesy of Capcom
What does Affinity do in Monster Hunter Rise?
Across all 14 of the weapon types in Monster Hunter Rise, Affinity is a highly important stat that players should take note of in order to ensure they are maximizing the performance of their gear. Here's a breakdown of what Affinity does and how to raise it in Monster Hunter Rise.
What Does Affinity Do in Monster Hunter Rise?
For starters, the Affinity stat in Monster Hunter Rise essentially is a value that represents the critical hit chance of a weapon.
Unlike in other most action RPGs, however, Affinity can be either positive or negative in Monster Hunter Rise.
If the stat is positive, then it determines the chance you will perform a critical hit, which is indicated by a red slash going through the damage number and deals a 25% stronger attack than usual.
If a weapon's Affinity is negative, then you'll have a chance of performing a weak attack, which deals 25% less damage than a usual strike.
Keep in mind that Affinity does not apply to Elemental Damage, only the raw damage of the weapon. Affinity only applies to Elemental Damage when the Crit Element Armor Skill is equipped.
Each weapon in the game comes with its own affinity value, which can be viewed in the equipment info tab on the right side of the screen when forging or upgrading weapons.
The easiest way to achieve a high Affinity is by starting with a weapon that already has positive Affinity, and then equipping any of the seven Armor Skills that also boost its stat:
Affinity Sliding: Temporarily boosts Affinity after sliding on environmental terrain
Agitator: Boosts Affinity when a monster becomes Enraged
Critical Draw: Temporarily boosts Affinity after performing a Draw Attack
Critical Eye: Boosts base Affinity
Latent Power: Temporarily boosts Affinity and Stamina Reduction when certain conditions are met
Maximum Might: Boosts Affinity when Stamina is full
Weakness Exploit: Boosts Affinity when hitting weak spots
For more on Monster Hunter Rise, feel free to check out our guides on Bubblefoam and Gracium Ore.