Apex Legends
What is Apex Predator in Apex Legends?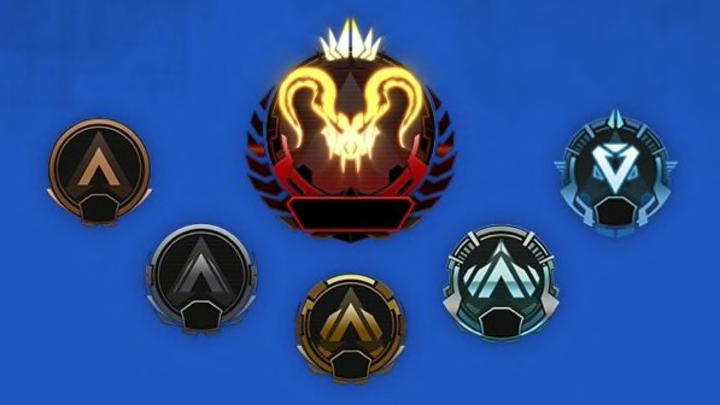 Image courtesy of Respawn Entertainment
Apex Predator is a coveted rank in Apex Legends' Ranked Leagues. Here's what you need to know.
Ranked Leagues are a dangerous place. With its purpose being to create a more competitive environment for dedicated Apex players, you'll find yourself dropped into matched with players of a similar skill. This mode is where players can truly show off their skill in the game. With high-skill metas and an adjusted scoring system, you'll need to work hard to climb up the leaderboard.
There are a total of seven ranks in Ranked Leagues. These are:
Bronze
Silver
Gold
Platinum
Diamond
Masters
Apex Predator
At first it might seem like a walk in the park, but after climbing up a few ranks things start to become a little more fierce. You'll need to know your Legends and Weapons inside out if you want to rise to the top. So, what do you need in order to reach Apex Predator?
How to Reach Apex Predator in Apex Legends
To reach Apex Predator, you'll need to make it into the top 750 players. That might not sound like much on paper, but considering the game's massive playerbase it's a bit more of a task than it might let on. First, though, you'll need to break through Masters.
To reach Masters, players will need to accumulate 10,000 RP. After reaching Masters, the requirements change slightly to what you've been working through previously. All tiers except Apex Predator will have four divisions; for example, Gold IV, Gold III, Gold II, and Gold I (with Gold I being the top tier for Gold). For Apex Predator, things work a bit differently. You'll need to earn enough RP to overtake the player in the 750th place. Fortunately, you can check the ranked leaderboards to see just how much you'll need to earn to make the cut.
Each Ranked match will cost you RP to play, based on your tier, so it'll be a bit of a balancing act:
Bronze matches: free
Silver matches: 1RP
Gold matches: 2RP
Platinum matches: 3RP
Diamond matches: 4RP
Apex Predator: 5RP
And that's most of what there is to it. For more details, be sure to check out EA's breakdown of Ranked Leagues.