When Does NBA 2K24 Season 1 End?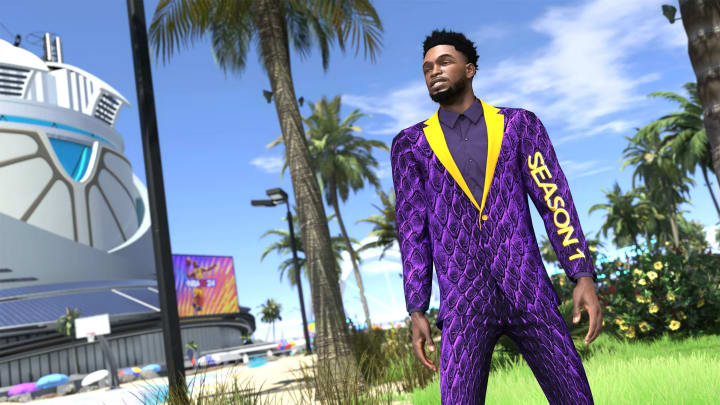 NBA 2K24 Season 1 ends on / Visual Concepts
After the developers teased major gameplay changes in Season 2, fans want to know when NBA 2K24 Season 1 ends.
NBA 2K24 Season 1 dropped just over a month ago, bringing both new and veteran players to the online courts of NBA 2K. With a new MyPLAYER Builder and badge progression system, the new title took some getting used to in the initial days after release. Since then, though, the community has welcomed the changes with (mostly) open arms.
With fresh quests, Park courts, and storylines, MyCAREER mode is the star of NBA 2K24, and in Season 2, the mode is getting even better. Along with multiple bug fixes, there will now be better shoe endorsement deals, an improved GOAT tier list, and better accuracy during Key Games matchups.
So, how long does NBA 2K24 Season 1 have left before fans can explore the upcoming changes?
When Does NBA 2K24 Season 1 End?
NBA 2K24 Season 1 ends on Friday, Oct. 20 at 11 a.m. ET, exactly when NBA 2K24 Season 2 begins. A game update will replace the first season with the next one.
At the time of writing, players only have nine more days to play Season 1 and complete their Season Passes before the rewards are no longer available. NBA 2K24 Season 2 is coming with new free and premium prizes, including Player Cards, badges, cosmetics, and more.
NBA 2K24 Season 2 Launch Times for All Regions
The NBA 2K24 Season 2 launch times for all regions across the globe are as follows:
• Friday, Oct. 20 at 8 a.m. PT (NA West Coast)
• Friday, Oct. 20 at 10 a.m. CT (NA Central)
• Friday, Oct. 20 at 11 a.m. ET (NA East Coast)
• Friday, Oct. 20 at 4 p.m. GMT (UK)
• Friday, Oct. 20 at 5 p.m. CEST (Europe)
• Friday, Oct. 20 at 6 p.m. MSK (Moscow)
• Friday, Oct. 20 at 8:30 p.m. IST (India)
• Friday, Oct. 20 at 11 p.m. CST (China)
• Saturday, Oct. 21 at 12 a.m. JST (Japan)
• Saturday, Oct. 21 at 1 a.m. AEDT (Australia)
• Saturday, Oct. 21 at 3 a.m. NZDT (New Zealand)
For more on NBA 2K24, feel free to check out: