When Does Tribes of Midgard Season 1 End?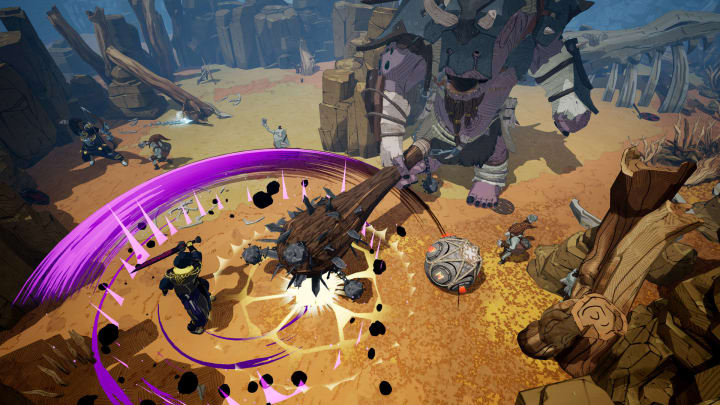 Tribes of Midgard Season 1 officially kicked off during the game's launch on July 27, 2021. / Photo courtesy of Gearbox Publishing
When does Tribes of Midgard Season 1: The Wolf Saga end?
Before the game first launched, Norsfell said that Tribes of Midgard would continue to receive updates and seasonal content in specially-themed Sagas to keep the game fresh, and maintain an "ever-evolving world that lets you live out the myth of Ragnarök in all of its aspects." Here's the breakdown of when Tribes of Midgard Season 1 will end.
When Does Tribes of Midgard Season 1 End?
At the time of writing, Norsfell and Gearbox Publishing have remained tight-lipped on just when Season 1 is expected to end. According to the Tribes of Midgard content roadmap, however, the plan remains for Season 1 to span at least four months.
The Wolf Saga kicked off at launch on July 27, with a mid-Season 1 update scheduled for September 2021.
As such, players can expect Tribes of Midgard Season 1 to end sometime in November before the launch of Season 2, depending on how much of a break Norsfell wants to give between Sagas.
Thus far, Tribes of Midgard Season 1 has included three events, all of which provide event fragments as rewards. The Roosters of Ragnarök Event sends players to find Gullinkambi, Fjalar, and the Unnamed Rooster, whose crowing signals the coming of Ragnarök. The Prisoner Event is a rescue mission in which players must save captives taken by the Dark Elves. Finally, the World Tree Stags Event will allow players to occasionally commune with four magical stags living in the branches of Yggdrasil.
The Wolf Saga also features a climactic battle with the Saga Boss that players can reach only after reconstructing a bridge between Midgard and an island called "A Land Best Forgotten."
While it remains unclear just what will drop next month with the mid-season update, expect the new content to be similar to what's out right now, with a new boss, items to collect, a rune system and potentially additional gear for players to unlock.