God of War
Who Does Deborah Ann Woll Voice in God of War Ragnarök?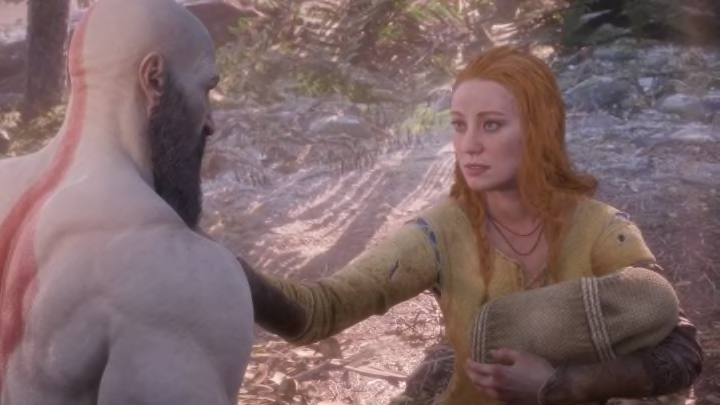 Santa Monica Studio, screenshot by DBLTAP
God of War Ragnarök is here, and its storyline is full of new characters. Notably, after being mentioned several times in passing, both Odin and Thor finally make their appearances, both voiced by prominent television actors.
Shortly before the game's release, actress Deborah Ann Woll began retweeting media promoting the game. Despite rumors circulating about her involvement in the game, her specific role has been unclear. So, now that the game has released, who does Deborah Ann Woll voice?
Who Plays Faye in God of War Ragnarök?
Deborah Ann Woll voices Faye in God of War Ragnarök in her video game debut.
Also known as Laufey, Faye is Kratos's late wife and Atreus's mother. In God of War (2018), she is only seen as a corpse and is mentioned frequently throughout the game as Kratos and Atreus travel to scatter her ashes in Jötunheim. Throughout the game, several things are revealed about her that implies that she is a well-known figure to almost all of the characters in the universe.
Faye's appearance in Ragnarök features a scene in which she and Kratos share dialogue on-screen, a rare sight that, despite her significant role in Kratos's life, hasn't been seen often in the series.