WWE 2K22: 5 Best Cruiser Superstars in MyGM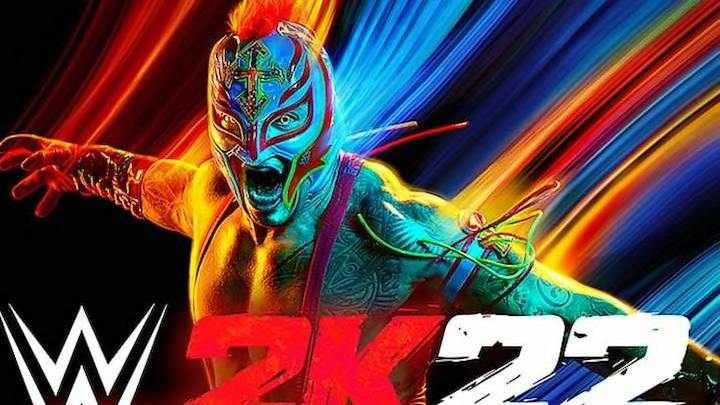 Here are the 5 best Cruiser Superstars available in WWE 2K22 for MyGM / Photo courtesy 2k Games and Visual Concepts
In WWE 2K22, there are five styles of superstars to choose from. It's important in MyGM mode to differentiate between these styles when creating matches, since opposite styles clashing make for better matches and storylines. 
One of these Superstar styles is the Cruiser, a superstar that relies on their agility and high flying moves to tire out opponents and capitalize. Some of the best superstars in WWE 2K22 fit in this category. Here are the five best Cruiser Superstars in WWE 2K22 to use in MyGM.
5 Best Specialist Superstars in WWE 2K22
5. Jey Uso
The Usos have been a top tag team in WWE for over 10 years. In WWE 2K22, both brothers are great Cruiser superstars, but to not have a list of six, we chose Jey Uso for this spot. They have nearly identical move sets and finishing moves, but according to MyGM, Jey Uso has a bit more stamina and popularity. Therefore, he edges his brother here.
4. Alexa Bliss
Alexa Bliss is one of the best Cruiser-style superstars in the women's division in WWE 2K22. In MyGM, you can choose to make her a face or heel--Bliss would be a solid choice for either. With her Twisted Bliss finishing move as the icing on the cake, Bliss has a great arsenal of high-flying moves, and will pair great in a feud against someone like Nia Jax.
3. Kofi Kingston
The former WWE Champion and Grand Slam champion Kofi Kingston has been consistently great in WWE for nearly 15 years. In each past WWE game, he's been a fan-favorite for his high-risk move-set style. He'll be a great face-Superstar to have long term rivalries with, and paired alongside Big-E or Xavier Woods, will of course be a great tag-team partner too in MyGM.
2. Sasha Banks
As one of the four Horsewomen in WWE during the 2010s, Sasha Banks has made history in WWE, winning almost everything possible in the Women's division and even headlining Wrestlemania multiple times. The Boss is the best Cruiser available in WWE 2K22's womens roster, and out of all of the available women on the roster, she's easily one of the best. Her ability as both a face and heel is great for MyGM, and she's popular and strong enough to be the face of your brand's womens division.
1. Rey Mysterio
There could not have been another choice for number one on this list. The greatest luchador in WWE History and one of the greatest "little guys" in sports entertainment history; Rey Mysterio is the best Cruiser Superstar in WWE 2K22. You can make many dream matches come true in MyGM mode with Rey Mysterio, from David vs. Goliath style matches against superstars like Braun Strowman, to putting the legend against some of the rising stars in WWE like Angel Garza. Rey Mysterio's options as a cruiser in WWE 2K22 MyGM are endless, as well as the match scenarios you can make happen.