WWE 2K22: 5 Best Specialist Superstars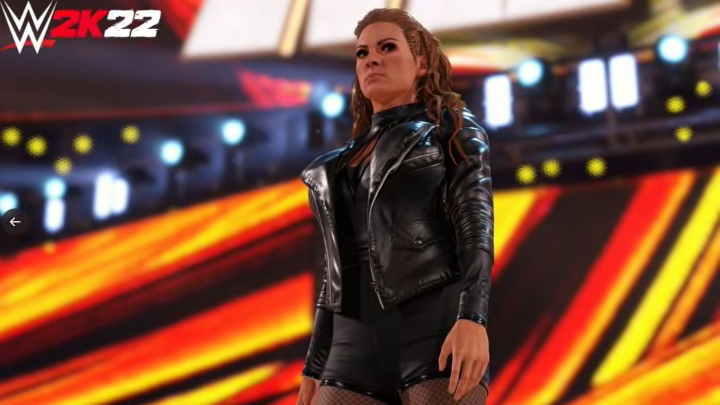 In WWE 2K22, there are five styles of superstars to choose from / Photo Courtesy of 2K Sports, Visual Concepts
In WWE 2K22, there are five styles of superstars to choose from. It's important in MyGM mode to differentiate between these styles when creating matches, since opposite styles clashing make for better matches and storylines. 
One of these Superstar styles is the Specialist, a well rounded superstar with the technical prowess to take out their opponents in multiple ways, whether it be through strikes, submissions, or even with some power. Here are the five best Specialist Superstars in WWE 2K22 to use in MyGM.
5 Best Specialist Superstars in WWE 2K22
5. Johnny Gargano
Johnny Gargano left the WWE earlier this year, but still appears in WWE 2K22. As a Specialist superstar, he is very well-rounded, and has the agility and striking ability to be a solid superstar in-game. He fits the theme of strong-style with the speed and athleticism to fight for a while, which is great for a MyGM superstar.
4. Charlotte Flair
Charlotte Flair is one of the most decorated Superstars in WWE History, not just in the Women's division. Her ability to do everything in the ring is top-tier, hence the Specialist class. There's almost nothing that Charlotte Flair can't do in the squared circle, and she has the technical ability of her father "The Nature Boy" Rick Flair with the strength and agility of a modern day WWE star as well.
3. Edge
"The Rated R Superstar" Edge made his return to WWE in 2020 after nearly a decade of retirement, and is as good as ever. In WWE 2K22, he possesses the Specialist class because he is one of the most talented wrestlers in WWE History, with the mentality of a veteran but the drive of an up-and-coming WWE star. It's hard to beat Edge's spear in WWE 2K22, and his move-set is extremely well-rounded.
2. Seth Rollins
For the last 10 years, Seth Rollins has been one of the top superstars in the WWE, and is one of the most talented Superstars on the roster. His combination of stength, agility, stamina and striking makes him a specialist in nearly every aspect of the game in WWE 2K22, and it's no wonder why he is one of the highest rated WWE Superstars in the game.
1. Becky Lynch
It's only right that one of WWE's elite power-couples top the list of Specialists in WWE 2K22. Becky Lynch has been at the top of the Women's division for the last two years in WWE, and was also the cover star of the last WWE game. She can do anything in the WWE ring, and has the power and technique to beat anyone in WWE 2K22. Out of all the WWE Superstars in the Women's division in 2K22, she is the highest rated for a reason, and is one of the most talented superstars in all of WWE.