5 Best Apex Legends Skins of All Time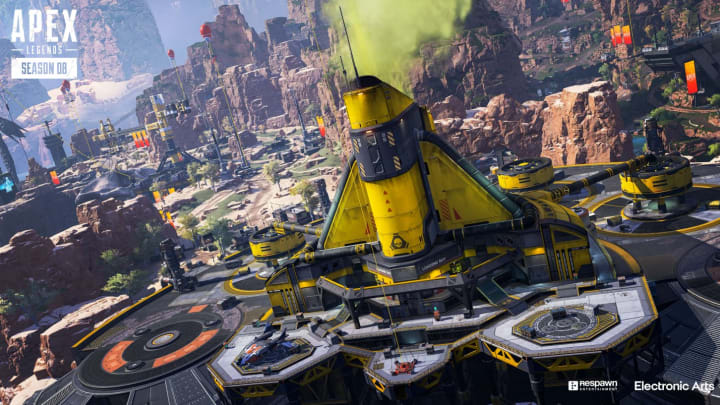 Photo by Respawn Entertainment
Apex Legends has many different Legends to choose to take into battle, each with its own unique characteristics, abilities, and skins. The latter can vary from great to awful, and every Legend has had their top quality or mediocre skins.
There are many classic ones to choose, from, but here are five of the best Apex Legends skins according to our writers.
1. Bloodhound Young Blood Skin
Bloodhound's Young Blood skin was released during The Old Ways Event back in 2020, and to this day is a sick skin which showcases Bloodhound's roots, featuring cool colors as well as a skull helmet that makes him look even more dangerous. Bloodhound is a solid Legend to choose, and when equipped with this skin, he looks especially deadly.
2. Mirage Folk Hero Skin
Mirage Folk Hero Skin / Photo Courtesy of Respawn
Mirage's Folk Hero Skin was exclusive to Apex's "The Revenger," in 2020, and places Mirage in the Red and Gold armor that makes him look like the next Tony Stark. When released, it was very popular, and many players wanted to get their hands on it, including us. If anyone could fit the look of one of Marvel's most iconic characters, it's Mirage.
3. Pathfinder Full Metal Robot Skin
Pathfinder has plenty of skins that can be included in this list, but the robot's most iconic skin by far has to be the Full Metal Robot skin. Pathfinder channels his inner Rambo with this skin, and he looks awesome with his bullet vest and bandana. With the "First Blood" weapon skin equipped as well, Pathfinder looks like the Rambo of the future. This skin is an iconic cosmetic from Season 5.
4. Gibraltar Brudda Bear Skin
Gibraltar's Brudda Bear skin is just awesome, purely awesome. It's adorable, yet badass at the same time. The Brudda Bear skin was originally part of Mirage's Holo-Day Bash Event 2019, but has returned a few times since, and remains one of the coolest Holiday skins Apex Legends has released.
5. Lifeline Bad to the Bone Skin
Lifeline Bad to the Bone / Photo Courtesy of Respawn
Lastly, the Lifeline Bad to the Bone Skin was part of the Apex Legends Season 8 Mayhem Battle Pass. You were able to acquire this skin by purchasing the Battle Pass and reaching level 50 during Season 8. If you didn't, you missed out on a legit Lifeline skin that turns her into a deadly-looking masked soldier. Her vest and skull pull-over mask make Lifeline look like a biker gang member, with the capabilities to wipe out an entire team if they look at her the wrong way. Best of all, it keeps her signature pink twin buns intact, which is one of our favorite hairstyles in the game.