All Apex Legends Weapon Buffs and Nerfs in Season 18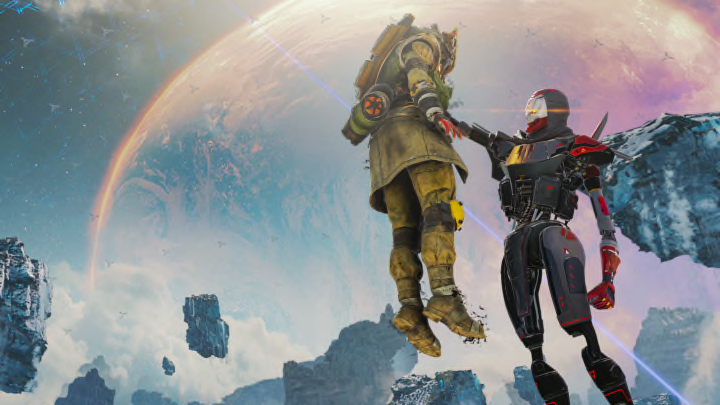 Here's all the Apex Legends weapon buffs and nerfs in Season 18. / Respawn Entertainment
The Apex Legends Season 18 patch notes include a number of weapon buffs and nerfs, including a rework to the Charge Rifle.
Apex Legends: Resurrection is set to bring some much-needed Ranked system changes to the Battle Royale, along with a rework of Revenant, called Revenant Reborn. The Legend will have new abilities, and fans eager to test them out will also notice some significant weapon changes in Season 18.
Here's the full list of weapon buffs and nerfs coming in Apex Legends Season 18.
All Apex Legends Weapon Buffs and Nerfs in Season 18
Check out all the Apex Legends Season 18 weapon buffs and nerfs in the latest patch notes.
Charge Rifle Rework
New ballistics and projectile:
Removed hitscan
Removed pre-fire laser
Projectiles have player passthrough: 80% damage retained
Projectiles gain damage with distance:
50 meters: 75 Damage
300 meters: 110 Damage
New charge mechanics:
Holding the trigger down will increase charge
Releasing the trigger will decrease charge
Fires at 100% charge
Added Extended Sniper Mag attachment slot:
Base: 4
White: 5
Blue: 6
Purple/Gold: 8
Ammo Consumption per shot reduced to 1 (was 2)
Handling Timings adjusted:
Tactical reload time decreased to 3.5 (was 4.0)
Empty reload time decreased to 4.6 (was 5.1)
All SMGs (R-99, Alternator, CAR, Volt)
Strafe Speed: ADS strafe scale reduced to 0.75 (was 0.85)
Headshot multi reduced to 1.25 (was 1.5)
R-99
Vertical Recoil slightly increased
Ammo capacity reduced:
Base ammo reduced to 17 (was 19)
White Mag reduced to 20 (was 21)
Blue Mag reduced to 23 (was 24)
Purple/Gold Mag reduced to 26 (was 27)
M600 Spitfire
Added Barrels for improved stability
ADS Recoil improved
Hipfire spread slightly improved
Mastiff
Boosted Loader (Hemlock, Wingman)
Reloading when near empty will speed up reloading and overload the next magazine:
Hemlock overload ammo: 9
Wingman overload ammo: 3
Disruptor Rounds (Alternator, Peacekeeper)
Increases Shield damage:
Alternator shield damage increased by 20%
Peacekeeper shield damage (per pellet) increased by 25%
Double Tap Trigger (EVA-8, G7 Scout)
Removed from floor and crafting bundles
Frag Grenade
Outer Radius increased to 350 units (was 320)
Inner Radius increased to 125 units (was 96)
Thermite
Adjusted fire VFX to better match damage area
When Does Apex Legends Season 18 Start?
Apex Legends Season 18 starts on Tuesday, Aug. 8 at 1 p.m. ET. The Death Dynasty Collection Event, featuring a new Revenant Heirloom, kicks off at the same time.