Apex Legends All New Legend Classes in Season 16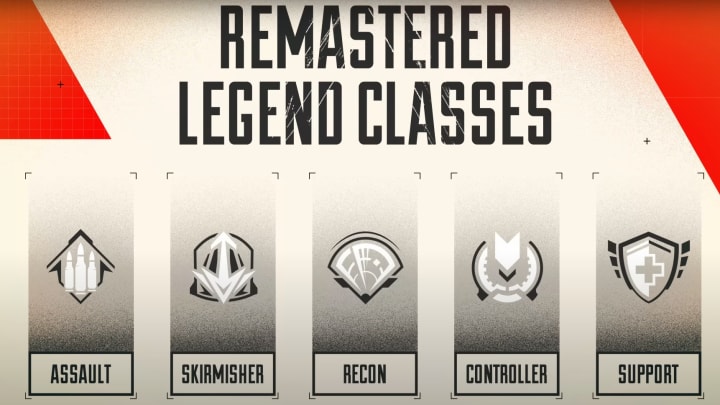 Apex Legends is set to get a Class system rework in Season 16. / Respawn Entertainment
With Apex Legends Season 16, Respawn are rolling out a brand new Class system. Here's what you need to know.
Since its release back in 2019, Apex Legends has been steadily rolling out new content, maps and Legends for players to explore. With 2023 now fully kicked off, Apex fans are looking ahead to the game's upcoming new season: Apex Legends Season 16: Revelry.
Apex Legends: Revelry is set to launch on Feb. 14, and Respawn have already begun sharing some of the upcoming changes and additions set to grace the game. In a recent blog post, Respawn confirmed that this year they won't be focusing on bringing new Legends to the game, Instead, players can expect some more "significant" changes.
Respawn Reveals New Legend Classes for Apex Legends Season 16: Revelry
For Season 16, Respawn have said that they're focusing on ways to evolve Apex Legends' core Legends. To do this, all Legends will be receiving adjustments, but also a rework to the Class system that's being called "Remastered Legend Classes."
Players will be introduced to the following five Classes:
Assault
Recon
Skirmisher 
Controller
Support
According to Respawn, each class will now have "some kind of meaningful, unique perk." As an example, the perk could affect the way a Legend can interact with new loot bins or a new way to revive teammates. 
Players can also expect to see a few buffs and nerfs across several Legends, such as Lifeline, Seer and Wraith.
Those hoping for a new Legend down the line shouldn't despair. Respawn have also confirmed that new Legends will still be arriving in the future, but the focus for this year is about evolving what they've already got.
This Class overhaul was previously suggested to be arriving by leaks, which claimed that Attack, Defense, Support and Recon roles were set to get more definition, perhaps as a way to diversify the vast roster of Legends.
While Respawn has yet to confirm how the current Legends will fit into this system, previously leaks claimed that Newcastle and Gibraltar will supposedly move to the Support class. Recon class will be kept mostly the same, and Pathfinder and Mirage will likely be reworked to fit into this new system.