Apex Legends
Apex Legends Black Friday: What to Expect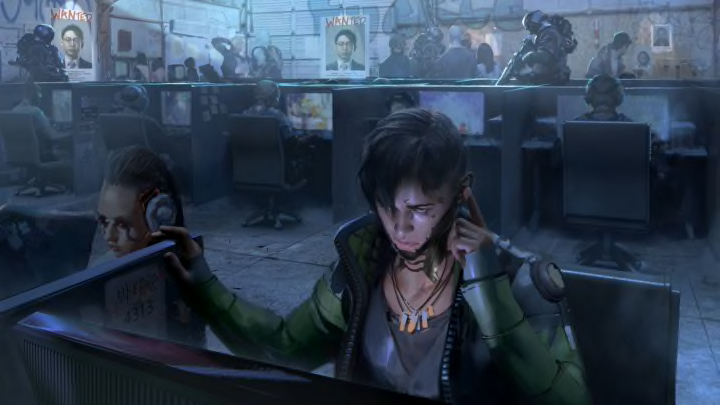 Apex Legends / Credit to EA/Respawn
Here's what players can expect from Apex Legends' Season 11 Black Friday sale event.
Limited time cosmetics are incredibly valuable to Apex Legends players. They give players an opportunity to sport a look that very few other players have and are the best way to show seniority over other players. Many of the rarest and most sought after legend skins are limited time cosmetics that are only available through the in-game store. Black Friday is one of the several chances players have throughout the year to purchase some of these limited edition skins.
Apex Legends Black Friday: What to Expect
Apex Legends has celebrated the past two Black Fridays by releasing limited time skins that are only available through the in-game store. There hasn't been any official word on when the event is or what cosmetics will be available, but we can make some assumptions based on patterns from the previous two Black Friday events.
The event is most likely to begin in late November and continue into early December. In 2019 the Black Friday event ran from Nov. 26 through Dec. 3 and last year it began on Nov. 24 and ended on Dec. 1. The event dates from the previous two sales support the assumption that the 2021 Black Friday event will run from roughly Nov. 24 through Dec. 3.
Guessing what cosmetics will be available during the event is a little more difficult. The only two skins that have been featured in both of the previous Black Friday events was Octane's Laughing Fool skin and the Flatline's Harlequin skin. There is a good chance that these two cosmetics will return to Apex Legends, but there is very little evidence hinting at what will drop alongside them.
The first two Black Friday events also featured a variety of Apex Pack bundles. The number of Apex Packs varied between the two previous years but what is consistent is the types of bundles included. There is always a small Apex Pack bundle, a large Apex Pack bundle that is roughly double the size and a Legendary Apex Pack bundle. Each bundle can only be purchased once and each bundle comes with a Legend Bobblehead weapon charm.
UPDATE 11/23/21: The Apex Legends Black Friday 2021 sale went live in-game at 1 p.m. ET, and includes the following bundles:
2021 Legends Bundle: 5,850 Apex Coins, from 9,900 Apex Coins
Dinomite Wattson Bundle: 2,150 Apex Coins, from 3,500 Apex Coins
Laughing Fool Bundle: 2,150 Apex Coins, from 4,200 Apex Coins
Aligned Vectors Bonus Bundle: 900 Apex Coins, from 3,600 Apex Coins
Legendary Pack Bundle: 2,150 Apex Coins, from 2,800 Apex Coins
50-Pack Bundle: 4,000 Apex Coins
100-Pack Bundle: 6,700 Apex Coins