Apex Legends Developers Respond to Potential Digital Threat Nerf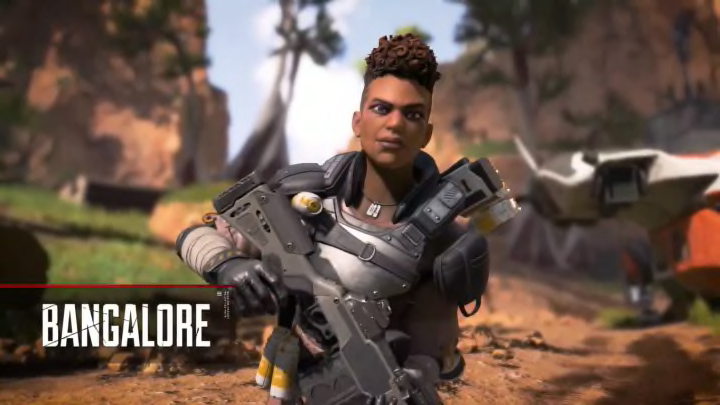 Here's what the Apex Legends developers had to say about the Digital Threat Optic. / Respawn Entertainment
As frustration in the Apex Legends community grows with the current weapon pool, the developers have revealed if a potential nerf is coming to the Digital Threat Optic.
The Digital Threat Optic is one of the most broken attachments in Apex Legends. The scope allows players to see opponents through smokes, and enemies have no way of knowing if other players have the Optic equipped. HisWattson recently urged the developers to nerf the Digital Threat Optic since it has no counterplay.
In an exclusive interview with GGRecon, Lead Weapon and Loot Designer, Eric Canavese, and Lead Battle Royale Designer, John Mohan, shared the challenges of weapon balancing and if a nerf is coming to the Digital Threat Optic.
Apex Legends Developers Respond to Potential Digital Threat Nerf
Canavese revealed that the Apex Legends developers are aware of the growing conversation surrounding the overpowered Digital Threat Optic. He told GGRecon, "Whether or not we're going to make any changes to it, I can't really say, but it's certainly on our radar, and it's more on our radar than it has been in the past."
The Lead Weapon and Loot Designer furthered, "I can't talk about any specific changes or things like that, but it's definitely on our radar and very recently it has been kind of rising up in the meta and you know, that's pretty easy to say because Bangalore is a very strong character right now."
Although the developers did not promise a nerf (or any changes) coming to the Digital Threat Optic, it is good to know that they are aware how OP the scope is in Season 18. We will have to wait and see if any balances come to the Digital Threat Optic in the next patch notes.
Apex Legends Developers Talk Weapon Balancing
The Apex Legends developers also revealed their mindset when instituting new weapon balancing changes. Often, the competitive scene has different opinions than the more casual players, and finding the perfect meta to satisfy all players can be quite the challenge.
Canavese stated, "Probably one of the hardest parts of the job is to make healthy, meaningful, and impactful changes that both hits the competitive scene and, like you said, the Ranked and more casual scene."
With such a diverse player base on Apex Legends, from casual players to Ranked grinders to professionals, the developers have the almost impossible task of creating a meta that works for all three groups.