HisWattson Calls for Apex Legends Digital Threat Nerf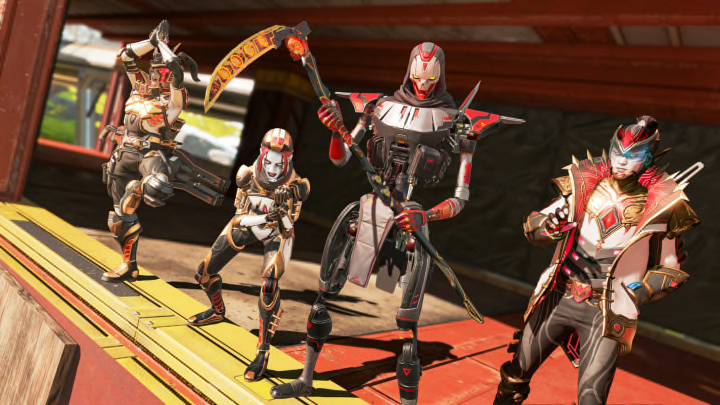 HisWattson wants the Digital Threat Optic nerfed in Apex Legends. / Respawn Entertainment
HisWattson recently called for a nerf to the Digital Threat Optic in Apex Legends as the community's frustration reaches a boiling point.
Apex Legends Season 18 might be an improvement from Season 17, but the current meta is not without its faults. Although Respawn Entertainment handed out a long list of weapon buffs and nerfs in the Apex Legends: Resurrection patch notes, there are still a few overpowered weapons and attachments dominating the game, including the Digital Threat scope.
What is a Digital Threat Optic in Apex Legends?
Digital Threat Optics in Apex Legends are Legendary-tier Optics that outline enemies in a red silhouette.
What makes a Digital Threat scope particularly broken is its ability to highlight opponents even through smoke and gas. Players might think their Legend is obscured by a smoke, but someone with a Digital Threat scope can see them regardless.
HisWattson Calls for Apex Legends Digital Threat Nerf
Former Apex Legends professional player, Jacob "HisWattson" McMillin took to X to voice his frustration with the overpowered attachment, urging Respawn Entertainment to nerf Digital Threat scopes.
HisWattson posted, "The Digital Threat is low counterplay and you don't know [opponents] have one on until they've already shot half their mag at you." He continued, "Very frustrating to get randomly beamed through a smoke especially early game."
The Apex Legends community shares his opinion in the replies, voicing their discontent with the attachment.
HisWattson Offers Fix for Apex Legends Digital Threat Optic
HisWattson goes on to suggest the following fix: "Add a laser (similar to vantage ult) when ads'ing. The digital threat can be toggled on/off similar to the 1-2x. This will add more counterplay to their initial spray."
Respawn Entertainment has yet to comment, but it is unlikely that they will remove the Digital Threat Optic. Instead, they could take HisWattson's suggestion under consideration, or find another way to nerf the attachment.
The upcoming Halloween Event in Apex Legends could be the perfect time to drop a new patch to try out some improvements.