Apex Legends
Apex Legends Players Plan Halloween Event Boycott for Health Update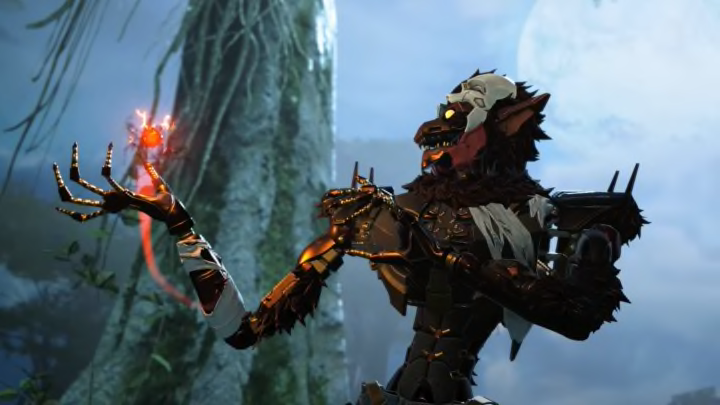 Image courtesy of Respawn Entertainment
In the latest stand against issues in Apex Legends, players have planned a boycott of the game's Halloween event.
The Apex Legends community is a dedicated bunch, but many have grown tired of the mounting issues that seem to plague the game. From server issues to full game crashes, problems in Apex have become a major burden for players. Many have taken to various patforms to call on Respawn to dedicate an entire update to fixing the majority of issues, in what has been dubbed a Rainbow Six Siege style "Operation Health."
Developers have responded to these calls on a few occasions explaining that, while they can see the appeal, it wouldn't work from a logistical standpoint. Respawn are also hard at work preparing for Season 11 of Apex Legends, which isn't too far off now.
Apex Legends Players Plan Halloween Event Boycott for Health Update
In the latest show of frustration from the Apex community, some players have called for a boycott of the game's upcoming Halloween event. The idea here is to persuade players to refrain from spending money over the course of the event, in a "hit 'em where it hurts" style tactic.
The boycott was posed on the Apex Legends subreddit by user chopinanopolis. The post, addressed to streamers, content creators, and players, asked: "please don't spend any money on the Halloween event. Buy skins with Crafting materials, legend tokens or left over Apex Coins, but I'm begging you, don't spend any money."
The post went on to say, "an 'Operation Health' is most likely never going to happen, so please stop spending money on the game for a while until they at least acknowledge the problems and tell us they're working on it."
Many commentors to the post were skeptical about the impact of the proposed action, stating that even with the backing of the subreddit, the boycott likely wouldn't make a dent due to the vast Apex player base. At the time of writing, the post sits at over 4,100 upvotes. While the numbers may not be on the side of this community segment, it's clear that the issues have mounted enough for many to take a stand.
Despite the proposed boycott, Respawn have yet to reveal their plans to fix the issues present in Apex Legends. Perhaps we'll see some overall improvements with the release of Season 11.