Apex Legends Season 10 Care Package Weapon Changes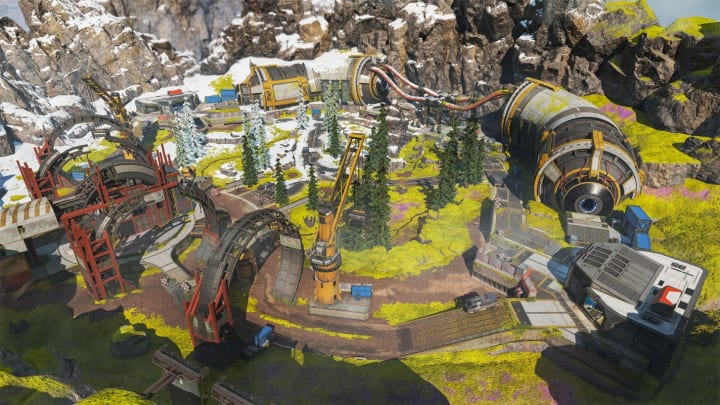 The M600 Spitfire and Alternator SMG will be replacing the Prowler Burst PDW as part of the upcoming Care Package weapon changes. / Photo courtesy of Respawn Entertainment
The Apex Legends Season 10 Care Package weapon changes are one of the ways Respawn Entertainment is looking to shake up the battle royale's meta with the upcoming Emergence update.
On Aug. 2, we can expect Respawn's full, detailed Emergence patch notes to drop, but until that time comes, here's what we know about the Season 10 Care Package weapon changes for Apex Legends.
Apex Legends Season 10 Care Package Weapon Changes
According to Gamespot, Emergence will see the Prowler Burst PDW finally taking its leave from Care Packages, and returning to the ground loot pool. However, it will only be able to be found in burst mode, with no Hop-Up to allow it to fire full auto.
Taking its stead in the Care Package rotation are two weapons that each reeked havoc back in their heydays.
The M600 Spitfire will indeed be much more rare to run into, however, it will be reverted to its dominant pre-nerf state. On the other hand, the Alternator SMG will come stock with its Disruptor Rounds equipped for those who manage to pull it in Care Packages, a setup that was once immediately removed in Season 3 for how powerful it was.
At the moment, it seems the Kraber .50-cal Sniper and Triple Take will remain in Care Packages in Emergence as well.
These changes ultimately seem very promising on paper, giving back another beloved gun to players, albeit in a much more balanced fashion, while also unleashing the power of two other weapons who had become stale.
It's also important to not that because of these Care Package adjustments, players will also be able to buy the Prowler for the time, however, the same can no longer be said for the Alternator or Spitfire.
For more on Apex Legends, feel free to check out our coverage of the Legend changes and Ranked Arenas playlist dropping Aug. 3 with the release of Emergence.