Top Games
Assassin's Creed Leak & Report Round-Up: Rift, Project Red, Infinity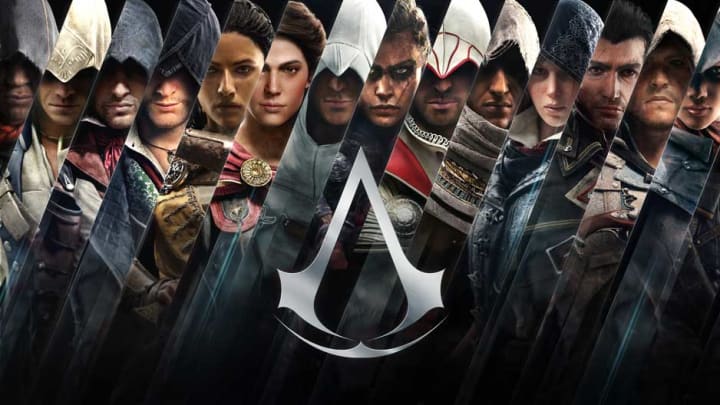 Here's a round-up of the various leaks and rumors circulating in recent months regarding the upcoming Assassin's Creed titles. / Image courtesy of Ubisoft
In light of recent reports and leaks around Ubisoft projects, we've rounded-up the highlights circulating in recent months regarding upcoming titles in the Assassin's Creed series.
From the series' next standalone title's release date, to its upcoming live-service platform's first known project, here's everything we know about Assassin's Creed Rift, Project Red and Assassin's Creed Infinity so far.
Assassin's Creed Rift Release Reportedly Delayed to Spring 2023
In February, it was first reported that Ubisoft had turned an Assassin's Creed Valhalla expansion into a standalone game to pad out its release schedule. The new game, code-named Rift, was also recently reported to be set in Baghdad, Iraq.
On July 21, Ubisoft announced that in addition to Avatar: Frontiers of Pandora, a "smaller, unannounced premium game" originally slated for February 2023 was also delayed. According to Bloomberg, that title is Assassin's Creed: Rift, meaning the next game in the series, which has still yet to be officially announced, will be coming between May and June of 2023.
Per Kotaku, two sources familiar with Ubisoft's plans said the game was facing new challenges despite the rush to finish it.
Assassin's Creed Infinity's 'Project Red' Reportedly Set in Asia
Meanwhile, some new buzz has been floating around regarding Assassin's Creed Infinity, the cross-studio, in-development project from Ubisoft Montreal and Ubisoft Quebec that is aiming to take the series into the world of live-service gaming.
Whereas past Assassin's Creed games have each focused on a single historical setting, Infinity will be home to several settings. Ubisoft reportedly plans to support the game for years, potentially adding new Assassin's Creed games over time, each with their own look and feel.
As reported elsewhere in the previously mentioned Kotaku report, Ubisoft is also planning another new open-world Assassin's Creed game codenamed "Project Red" that will be set in Asia.
VentureBeat's Jeff Grubb previously reported that Project Red might be set in Japan, though Kotaku could not confirm that.
Assassin's Creed Memories, a mobile game set in feudal Japan, marked the first time the series took place there.
According to Bloomberg's Jason Schreier on July 21, Project Red will be an offering within the Assassin's Creed Infinity platform, rather than its own separate game.
Assassin's Creed September Event Reveal
It appears the community could be getting official announcements for Assassin's Creed Rift and Project Red, as well as a timeline update on Assassin's Creed Infinity this September.
As announced by Ubisoft during its June 15 Anniversary Kickoff livestream, and emphasized again in its July 21 quarterly sales report, September's "very special event" will unveil "the future of Assassin's Creed."