Call of Duty
Best 3-Line Rifle Weapon Loadout Warzone Season 4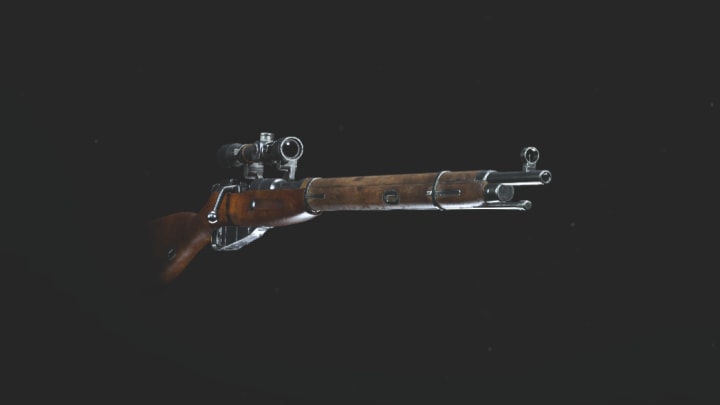 Here are the best attachments to use on the 3-Line Rifle in Call of Duty: Warzone Season 4. / Image courtesy of Ralston Dacanay, Activision
This best 3-Line Rifle weapon loadout guide for Call of Duty: Warzone Season 4 is here for those who want to make sure they're using the fully optimized version of one of the best weapons in the game at the moment.
At this point, after the numerous buffs it's received in recent patches, the 3-Line Rifle is likely the best sniper rifle to use in Warzone. Here are the best attachments to use on the 3-Line Rifle in Call of Duty: Warzone Season 4.
Best 3-Line Rifle Class Setup in Warzone
Muzzle: Mercury Silencer
Barrel: Empress 514mm F01
Underbarrel: Mark VI Skeletal
Magazine: .30-06 20 Round Mags
Ammunition: Lengthened
Optic: SVT-40 PU Scope 3-6X
Rear Grip: Leather Grip
Stock: ZAC Custom MZ
Perk 1: Silent Focus
Perk 2: On-Hand
Starting off the build, the Mercury Silencer is the muzzle to use here as it vastly improves the 3-Line Rifle's horizontal bounce and bullet velocity.
For the barrel, the Empress 514mm F01 is the way to go in general as it further increases its bullet velocity without having to sacrifice much else.
With the underbarrel, we recommend the Mark VI Skeletal as it boosts the 3-Line Rifle's handling in the ADS, sprint-to-fire and overall movement departments.
For the magazine, the .30-06 20 Round Mags Round Mags attachment is the best choice as you get an absurd 20-round magazine with no real cons.
We'd also go with the Lengthened ammo type for that extra bullet velocity.
Add on the Leather Grip as well, as it provides further boosts to its ADS time and ADS movement speeds.
We also recommend choosing the ZAC Custom MZ stock to improve its ADS stats and handling even further.
Lastly, for the 3-Line Rifle's two weapon perks, we'd opt for Silent Focus and Deep Breath to allow you to best be ready to get an easy pick at all times.
---
For more on Call of Duty, be sure to check out our top five lists:
Additionally, feel free to check out our timeline on the history of the Call of Duty franchise!