Best HDR Weapon Loadout Warzone Season 4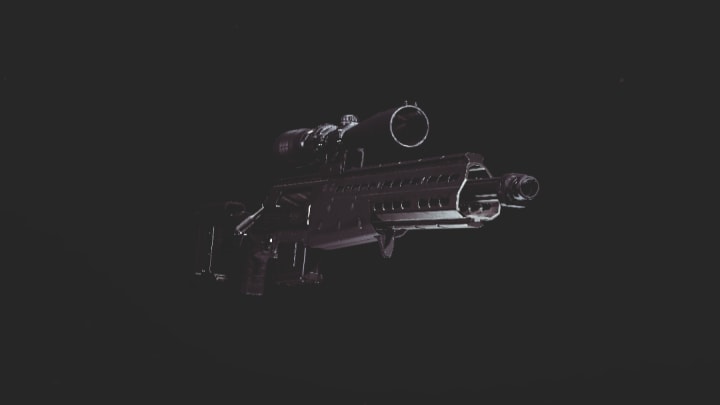 Here are the best attachments to use on the HDR in Call of Duty: Warzone Season 4. / Image courtesy of Ralston Dacanay, Activision
This best HDR weapon loadout guide for Call of Duty: Warzone Season 4 is here for those who want to make sure they're using the fully optimized version of one of the best weapons in the game at the moment.
As touched on in our sniper rifle tier list for Call of Duty: Warzone Season 4, the HDR should remain to be one of the best options in the weapon class, especially now that its Flinch has been decreased by 12%. Here are the best attachments to use on the HDR in Call of Duty: Warzone Season 4.
Best HDR Class Setup in Warzone
Muzzle: Monolithic Suppressor
Barrel: 26.9" HDR Pro
Laser: Tac Laser
Stock: FTAC Stalker-Scout
Perk: Sleight of Hand
A staple of most Modern Warfare Warzone loadouts, the Monolithic Suppressor is great to have on the HDR as it allows it to have nearly limitless range as well as suppresses its sound.
The 26.9" HDR Pro is the obvious choice here as the longest barrel offering for the sniper. The extra damage range, bullet velocity and recoil control make the HDR a laser rifle.
Tacking on the Tac Laser is the next attachment in this loadout as it helps with minimizing the gun's ADS speed as well as the aiming stability and aim walking steadiness.
While the FTAC Champion is great alternative thanks to its exceptional aiming stability, the FTAC Stalker-Scout further helps with quickening the HDR's ADS speed to improve target acquisition.
Lastly, to improve its sluggish handling, we'd add on Sleight of Hand to speed up its reload time.
---
For more on Call of Duty, be sure to check out our top five lists:
Additionally, feel free to check out our timeline on the history of the Call of Duty franchise!