Best JAK-12 Weapon Loadout Warzone Pacific Season 3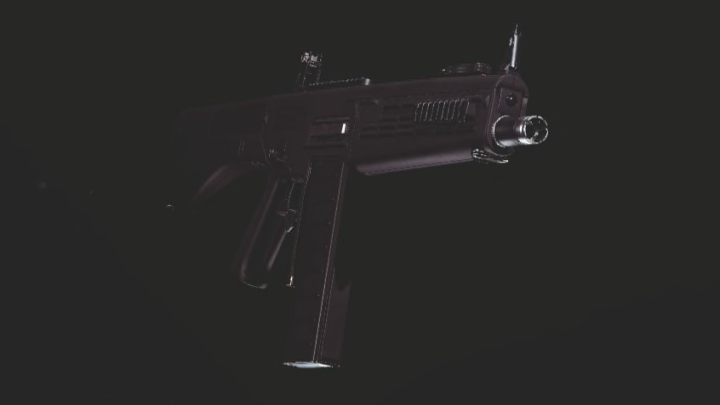 Here are the best attachments to use on the JAK-12 in Call of Duty: Warzone Pacific Season 3. / Image courtesy of Ralston Dacanay, Activision
This best JAK-12 weapon loadout guide for Warzone Pacific Season 3 is here for those who want to make sure they're using the fully optimized version of one of the best weapons in the game.
As touched on in our SMG tier list for Call of Duty: Warzone Pacific Season 3, the nerfs to the MP-40, Type 100 and Owen Gun means that there should be more diversity among the viable close-range options out there. Thus, it appears the JAK-12 could be making a big resurgence in the meta. Here are the best attachments to use on the JAK-12 in Call of Duty: Warzone Pacific Season 3.
Best JAK-12 Class Setup in Warzone
Muzzle: Forge TAC Marauder
Barrel: ZLR J-3600 Torrent
Laser: 5mW Laser
Magazine: 20 Round Drum Mags
Rear Grip: Stippled Grip Tape
The muzzle to go with for the JAK-12 is the Forge TAC Marauder as it gives you the tightest pellet spread possible with it, as well as adds sound suppression and extra damage range.
For the barrel, the extra-long ZLR J-3600 Torrent is a great option for further narrowing down the pellet spread of the JAK-12 while also increasing its range.
Next, opt for the 5mW Laser as it offers the increased sprint-to-fire benefit of the 1mW, while also tightening up the JAK-12's hipfire spread.
The 20 Round Drum Mags is the most practical and consistent magazine option for securing Warzone victories.
Lastly, we would opt for the Airborne Elastic Wrap rear grip since it reduces its ADS time, as well as helps out with its sprint-to-fire and tactical sprint-to-fire times.
For more on Call of Duty, be sure to check out our top five lists:
Additionally, feel free to check out our timeline on the history of the Call of Duty franchise!