Best Milano 821 Weapon Loadout Warzone Pacific Season 3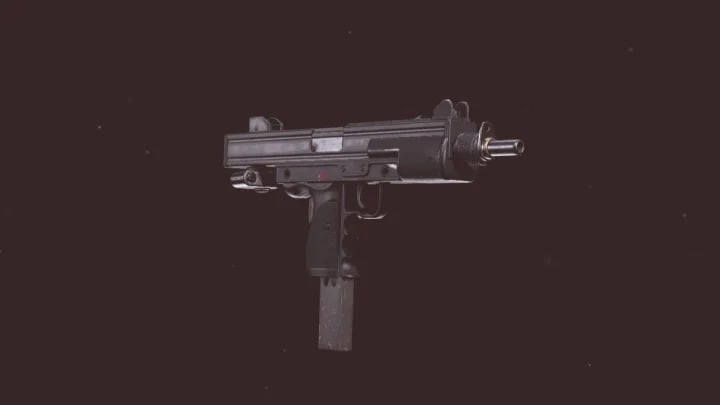 Here are the best attachments to use on the Milano 821 in Call of Duty: Warzone Pacific Season 3. / Image courtesy of Ralston Dacanay, Activision
This best Milano 821 weapon loadout guide for Warzone Pacific Season 3 is here for those who want to make sure they're using the fully optimized version of one of the best weapons in the game.
As discussed in our SMG tier list for Call of Duty: Warzone Pacific Season 3, the Milano 821 remains to be an exceptional sniper support option and is borderline even better than some assault rifles at range. Here are the attachments to use for the best Milano 821 loadout in Call of Duty: Warzone Pacific Season 3.
Best Milano 821 Class Setup in Warzone
Muzzle: Agency Suppressor
Barrel: 10.6" Task Force
Underbarrel: Bruiser Grip
Magazine: STANAG 55 Rnd Drum
Optic: Microflex LED
A longtime staple of most Black Ops Cold War gun loadouts in Warzone, the Agency Suppressor is a necessity to have on the Milano 821 to maximize its effective damage range and bullet velocity.
The 10.6" Task Force is the next best choice here as it is the longest barrel offering for the SMG. The extra strafe speed, bullet velocity and effective damage range are big boosts for the Milano 821 despite the slight hit it takes in recoil.
Next, to further boost the Milano 821's handling, go with the Bruiser Grip for the massive benefits it holds in the movement speed and hip-fire accuracy departments.
An essential add-on, especially in Trios and Squads, equip the STANAG 55 Rnd Drum magazine attachment to be able to stay as aggressive as possible in fights.
While the optic usually comes down to personal preference, the Microflex LED is a great sight for this sniper support build.
For more on Call of Duty, be sure to check out our top five lists:
Additionally, feel free to check out our timeline on the history of the Call of Duty franchise!