Best Owen Gun Weapon Loadout Warzone Pacific Season 2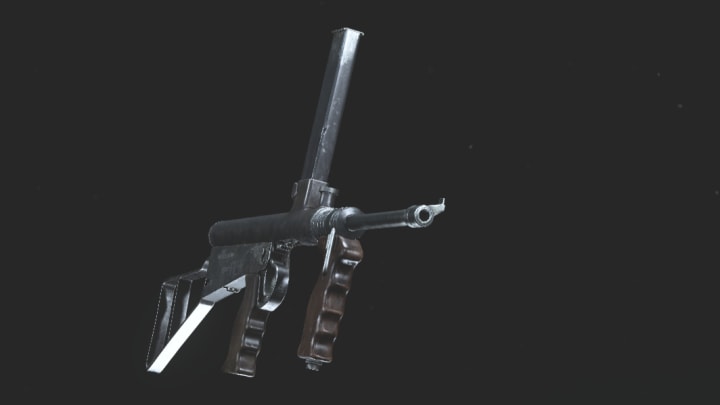 Here are the best attachments to use on the Owen Gun during Season 2 of Call of Duty: Warzone Pacific. / Image courtesy of Ralston Dacanay, Activision
This best Owen Gun weapon loadout guide for Warzone Pacific Season 2 is here for those who want to make sure they're using the fully optimized version of one of the best weapons in the game.
As touched on in our SMG tier list for Call of Duty: Warzone Pacific Season 2, although the Owen Gun is a tougher gun to use in Vanguard due to its slow base fire rate, it is pretty much the SMG version of the Bren LMG thanks to its high damage and minuscule recoil. Here are the attachments to use for the best Owen Gun loadout in Call of Duty: Warzone Pacific Season 2.
Best Owen Gun Weapon Loadout Warzone Pacific Season 2
Muzzle: Recoil Booster
Barrel: Hockenson 305mm Precision
Underbarrel: Mark VI Skeletal
Magazine: 7.62 Gorenko 72 Round Drums
Ammunition: Lengthened
Optic: M38/Slate 2.5x Custom
Rear Grip: Fabric Grip
Stock: Removed Stock
Perk 1: Acrobatic
Perk 2: Quick
Starting off the build, the Recoil Booster is the muzzle to use here as it vastly improves the Owen Gun's fire rate.
Next, we'd go with the Hockenson 305mm Precision barrel as it genuinely makes it viable at all ranges.
With the underbarrel, we recommend the Mark VI Skeletal as it helps out with the gun's recoil control and ADS speed.
For the magazine, the 7.62 Gorenko 72 Round Drums attachment is the clear choice for the increased fire rate and recoil control.
We'd also go with the Lengthened ammo type, especially now that Incendiary rounds have been nerfed, as it increases the Owen Gun's bullet velocity, making it that much more lethal up close.
While the optic usually comes down to personal preference, the M38/Slate 2.5x Custom is an especially great sight for this gun as it completely removes its bulky mag from your FOV when aiming.
Add on the Fabric Grip as well, as it improves the Owen Gun's ADS speed greatly while also providing great recoil control.
We also recommend choosing the Removed Stock to improve the movement, ADS, sprint to fire and aim walking movement speeds — all things important for close-range combat.
Lastly, for the Owen Gun's two weapon perks, we'd opt for Acrobatic and Quick to allow you to zoom around the map at all times.