Brazil's Regulator Approves Microsoft's Activision Blizzard Deal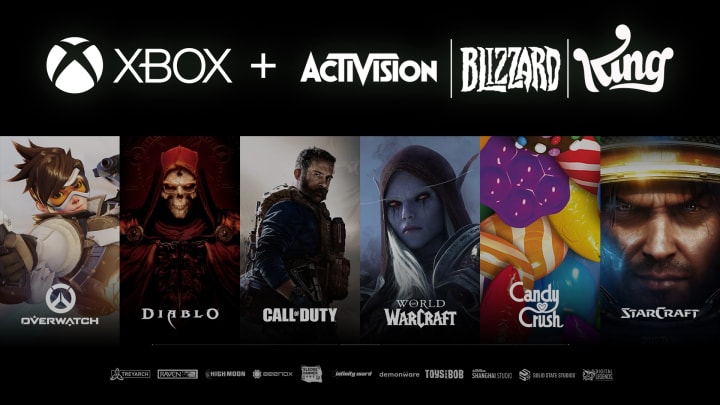 Brazil is the second regulatory authority to approve Microsoft's proposed $68.7 billion acquisition of Activision Blizzard. / Image courtesy of Microsoft, Activision Blizzard
Brazil's national competition regulator, the Administrative Council for Economic Defense (CADE), approved Microsoft's proposed $68.7 billion acquisition of Activision Blizzard with no restrictions Wednesday.
The public filing follows that of Saudi Arabia's General Authority for Competition, which first declared in August that it had "no objection" to the deal.
"It is important to highlight that the central objective of CADE's activities is the protection of competition as a means of promoting the well-being of Brazilian consumers, and not the defense of the particular interests of specific competitors," part of CADE's summary reads according to a translation via ResetEra user Idas, "After all, one cannot lose sight of the fact that the holder of the legal assets protected by Law No. 12,529/2011 is the collectivity, and not the competitor/economic agent as an individual entity.
"In this sense, although it is recognized that part of the users of PlayStation consoles (from Sony) could decide to migrate to Xbox in the event that Activision Blizzard games — and especially Call of Duty — become exclusive to the Microsoft ecosystem, SG/Cade does not believe that such a possibility represents, in itself, a risk to competition in the console market as a whole."
Subject to customary closing conditions and the completion of regulatory review, the proposed transaction is expected to close in Microsoft's fiscal year ending on June 30, 2023.
Microsoft's acquisition of Activision Blizzard has been approved by shareholders, but it's yet to be approved by regulators.
According to a report published by Dealreporter on Wednesday, the U.S. Federal Trade Commission (FTC) could reportedly rule on the proposed acquisition by late November.
Meanwhile, the U.K. Competition and Markets Authority recently flagged the deal for a second, more in-depth review following its first pass, announcing on Tuesday that it has set a deadline of March 1, 2023, to publish its findings.
On Sept. 30, Microsoft officially notified the European Commission to examine the deal, meaning that it now has until Nov. 8, 2022, to either approve the deal or trigger a more in-depth investigation.
In August, Sony reportedly claimed to CADE that Xbox acquiring Call of Duty would be anti-competitive.
As reported by Bloomberg in February, the current Call of Duty deal between Sony and Activision Blizzard is believed to remain in place for the franchise's next three releases, including this year's Modern Warfare II and Warzone 2.0, as well as CoD 2024.
In September, The Verge reported that Microsoft Gaming CEO Phil Spencer had provided a signed agreement to Ryan and Sony to guarantee Call of Duty would remain on PlayStation for "at least several more years" beyond their current contract.
PlayStation CEO Jim Ryan then put out a statement that Microsoft's offer to keep Call of Duty on PS platforms "was inadequate on many levels," before personally visiting the European Union headquarters on Sept. 8 to voice PlayStation's concerns over the deal.