Deathloop Delayed as Latest Sign of COVID-19 Disruption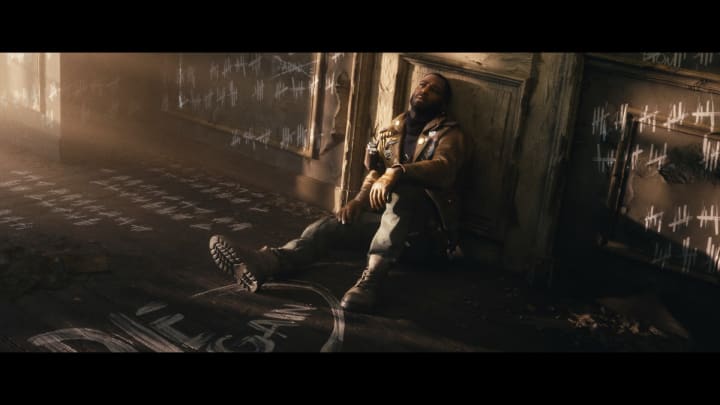 Deathloop's delay is the latest in a cascade of COVID-19 delays. / Photo courtesy of Arkane Studios/Bethesda
Deathloop has been delayed to September, Arkane and Bethesda announced Thursday. This is the second COVID-related delay for the game, which was originally scheduled to arrive in time for the 2020 holidays. It's now been pushed from May 21 to Sept. 14.
"We're committed to quality and preserving our team's ambitions for Deathloop while ensuring the health and safety of everyone at Arkane. We'll be using this extra time to accomplish our goal: create a fun, stylish, and mind-bending player experience," wrote the game's art and game directors in an announcement.
Gamers should be used to be this by now. Nearly every major release slated for 2021 has been delayed, and several into next year and beyond. Riders Republic, The Lord of the Rings: Gollum, Prince of Persia: The Sands of Time Remake, Vampire: The Masquerade – Bloodlines 2, Back 4 Blood — Warner Bros. alone is responsible for three major delays.
These delays are only the beginning. COVID-19 has forced developers the world over to work from home, and the longer they're stuck doing so, the more time they have to spend problem-solving that new setup. Some of these problems are small, like having to schedule a video call rather than just walk down the hall to a coworker's desk.
Others are much larger. With schools closed, developers with children have no space from their kids, and the younger those kids are, the less they're able to understand or abide by their mom or dad spending all day in a room with the door closed.
There are even disaster scenarios playing out in some parts of the industry. CD Projekt Red was already working from home on Cyberpunk 2077 when a group of hackers broke into its servers and locked scores of workers out of their workstations. All of those employees were completely unable to work for days following the attack while others tried to restore access. That created a major productivity slowdown that in turn forced CD Projekt Red to delay the release of Cyberpunk's hotly-anticipated Patch 1.02, much to the disappointment of Cyberpunk owners.
Under and behind these logistical and immediate problems lies the specter of burnout. All of us living through a global pandemic that's killed millions of people carry just a little bit of extra stress. Working under all that weight, in new and uncomfortable conditions, game developers can hardly be blamed for taking a little longer to turn in gold builds of their games.
Blame for the length and severity of the COVID-19 pandemic can be laid at the feet of any number of governments and individuals the world over. But the net effect is that 2021 will likely be one of the driest years for game releases in recent memory. So if a game you're excited about is scheduled to come out this year, cut the developers some slack — and maybe don't hold your breath.