Top Games
Disney Dreamlight Valley Emerald Locations Listed
By Aaron McIntire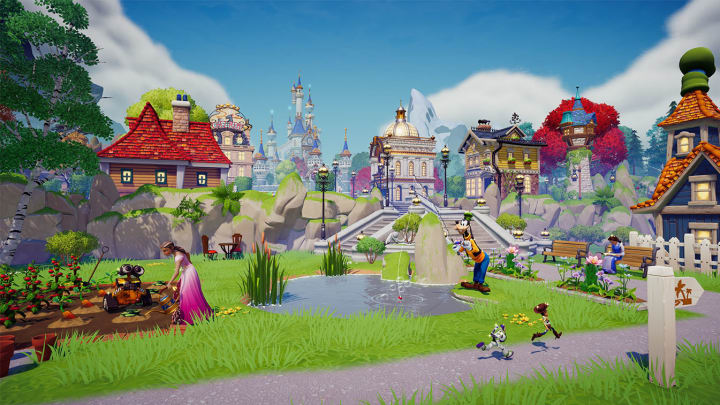 Courtesy of Gameloft/Disney
Emeralds are one of the many items needed to complete specific quests in the game Disney Dreamlight Valley. Emeralds are one of the rarer gemstones to mine from rocks but players should at least know where they can spawn before they set out on the hunt for them.
Disney Dreamlight Valley Emerald Locations Listed
There are two locations in Disney Dreamlight Valley where players can mine for Emeralds. One of the locations is the Forest of Valor which players will need to unlock for 3,000 Dreamlight. The other location is the Glade of Trust which will be a little more expensive to unlock at 5,000 Dreamlight.
With these locations, unlocked players can begin farming for Emeralds. To make it easier players can bring along a Disney character with a mining role to be their mining buddy. When exploring the Glade of Trust or the Forest of Valor players will need to search for Rock veins to be mined.
Some Rock veins will require players to upgrade their pickaxe but there is enough across the two locations for players to start mining. Rock veins will respawn after five minutes so with bad luck it may take a while to mine some Emeralds. It is a good omen if there are visible green gems sticking out of a Rock vein. Those will guarantee players an Emerald so be on the lookout for green.
The efforts will not be a total waste of time, whatever resource players mine can easily be sold. Bringing along a buddy will also increase the number of resources collected and they might even snag an Emerald on their own.