Disney Dreamlight Valley Redemption Codes Explained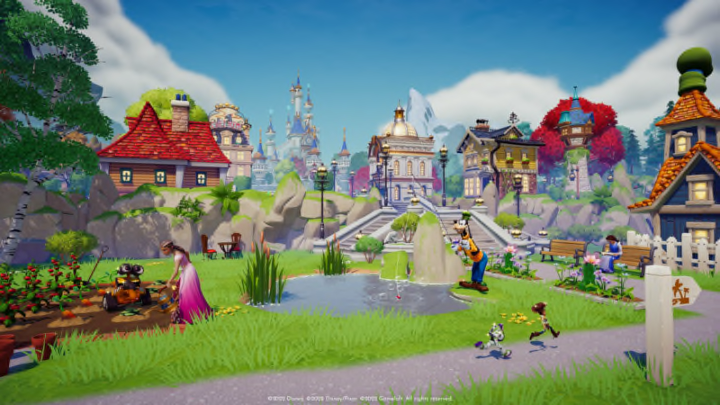 Gameloft/Disney
Disney Dreamlight Valley has a lot of fun interactive parts to the game, one major facet players are still trying to figure out revolves around redemption codes.
Disney Dreamlight Valley gives players the opportunity to interact with some of their favorite Disney characters. Mickey, Donald, and Goofy all are in the game and could help during the Final Trial challenge that players will want to complete. One big part of the game, though, that still confuses players has to do with redemption codes.
Disney Dreamlight Valley Redemption Codes
In the menu within Disney Dreamlight Valley, there is an option to redeem codes. However, as of this writing, no codes are available to use in the game. We will update this post when codes are added to the game.
When codes are added to the game, all players must do is hit the pause button on their game, then travel over to settings all the way to the right. Pausing the game is as simple as pressing Escape on PC, + on the Switch, or Start on either the PlayStation or Xbox.
Once in the settings, scroll down past Game Guide, Graphics, Sounds, and Controls to the help page. There you will find an option to enter a redemption code to claim whatever the code gives out.
At this time, we do not know what codes could be used for, it could be anything from exclusive items to more star coins or moonstones used to advance further in the game. Another way to earn moonstones and gain more experience is by cooking different foods like Saki Maki, Fish Steak or Spaghetti Arrabbiata.