Does Horizon Forbidden West Have Auto-Save?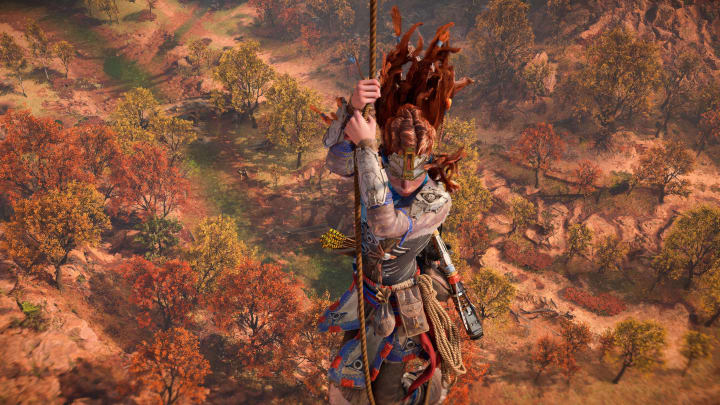 Horizon Forbidden West, Guerrilla Games' latest action RPG, was released on Feb. 18, 2022. / Image courtesy of Guerrilla Games/Screenshots: Alexandra Hobbs
Does Horizon Forbidden West have auto-save?
In any action RPG title, knowing how to save your game is pretty important, especially in a game such as this one where there is an immense number of activities and places to explore. As such, here's a breakdown on whether or not Horizon Forbidden West has auto-save.
Does Horizon Forbidden West Have Auto-Save?
Players can rest assured knowing that Horizon Forbidden West does indeed have auto-save.
Those who have played Horizon Zero Dawn won't be surprised to learn Forbidden West carries over the exact same save system, meaning that players will not only be able to manually save and quick save, but also have the game auto-save for them as well.
As detailed when players start up Horizon Forbidden West for the first time, the game is designed to auto-save at important moments, such as when missions are completed or other certain events take place.
In order to check the last time the game saved on its own, simply open up the pause menu and choose "Load Saved Game" to see the exact time of the last auto-save.
Of course, players can also save manually just like in the predecessor. Upon reaching a Campfire, players can hit Triangle to Quick Save, which overwrites the current save file. Hitting Square for Manual Save allows players to be specific in which save files they want to overwrite.
Horizon Forbidden West is available now exclusively for the PlayStation 4 and PS5.
For more on Horizon Forbidden West, check out our coverage of its launch day download size, as well as whether or not it will have DLC.