Faerie Court Fiora Skin Splash Art, Price, Release Date, How to Get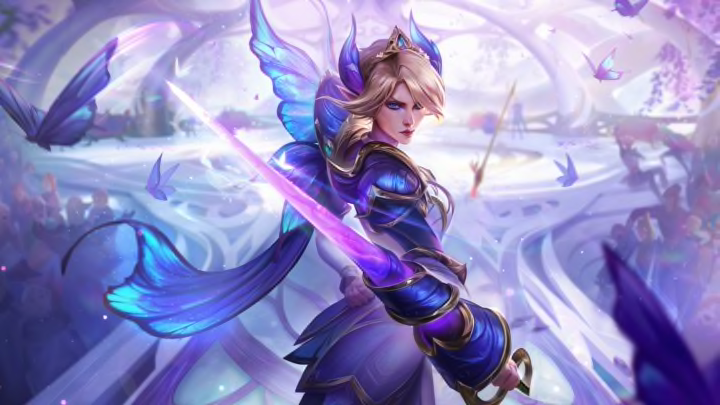 Riot Games
Riot Games has released numerous skins lines for League of Legends within the first three months of Season 13. These include the Mythmaker, Lunar Gods, Heartache/Heartthrob, Astronaut, and Broken Covenant skin sets.
Yesterday, Riot Games announced their sixth skin line of the year, Faerie Court. This will include new skins for seven champions, including: Kalista, Seraphine, Ezreal, Milio, Katerina, Karma, and Fiora.
Here is all the information you need to know about the upcoming Faerie Court Fiora skin.
Faerie Court Fiora Skin Splash Art
Riot Games
Faerie Court Fiora Skin Price
The Faerie Court Fiora skin will cost the typical 1,350 Riot Points (RP) that most League of Legends skins have costed over the years. Exceptions to this would be legendary skins, which are typically 1,820 RP.
Faerie Court Fiora Skin Release Date
Patch 13.6 for League of Legends releases a couple weeks from today on Mar. 22. New skin lines typically release one day after the patch, so the Faerie Court Fiora skin will be available to purchase on Mar. 23.
Faerie Court Fiora Skin How to Get
The best way to acquire the Faerie Court Fiora skin is to purchase it directly from the store when it releases via the League of Legends client. Although it is possible to get the skin from Hextech Chests, it is much more cost efficient to buy it from the store.