Faerie Queen Karma Skin Splash Art, Price, Release Date, How to Get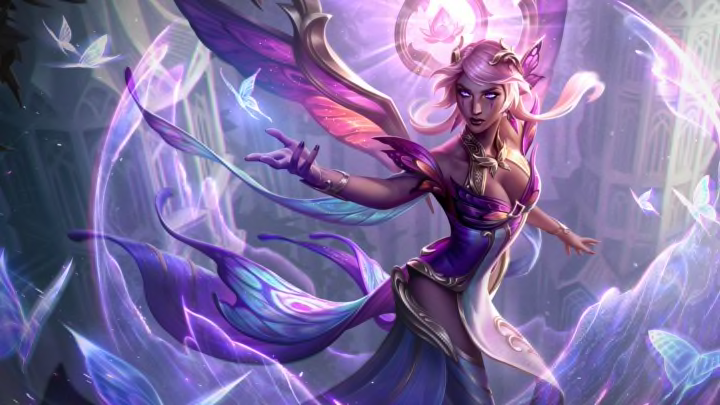 Riot Games
After releasing five skin lines already in 2023, Riot Games is looking to add another skin set to League of Legends within a couple of weeks. This new skin line is called Faerie Court and includes seven champions: Kalista, Ezreal, Seraphine, Fiora, Karma, Katarina, and Milio.
The Karma skin will be the lone legendary skin in the set, and it will be called Faerie Queen. This skin will be the first for Karma since 2020, and it will be her first legendary skin of all time.
Here is everything you need to know about the upcoming Faerie Queen Karma skin.
Faerie Queen Karma Skin Splash Art
Riot Games
Faerie Queen Karma Skin Price
Most skins in League of Legends cost just 1,350 Riot Points (RP). Since Faerie Queen Karma is a legendary skin, it can be expected to cost 1,820 RP upon release.
Faerie Queen Karma Skin Release Date
The Faerie Queen Karma skin will be available just one day after Patch 13.6 releases. Therefore, players can purchase this skin on Mar. 23.
Faerie Queen Karma Skin How to Get
The best way to acquire the brand new Karma skin will be to purchase it with RP directly from the client's store upon its release. Players can try to utilize their spare chests before buying the skin to see if they are lucky. Although, purchasing chests is a less efficient strategy than just buying the skin directly from the store.