Fall Guys Scout Skin: How to Get the TF2 Crossover Skin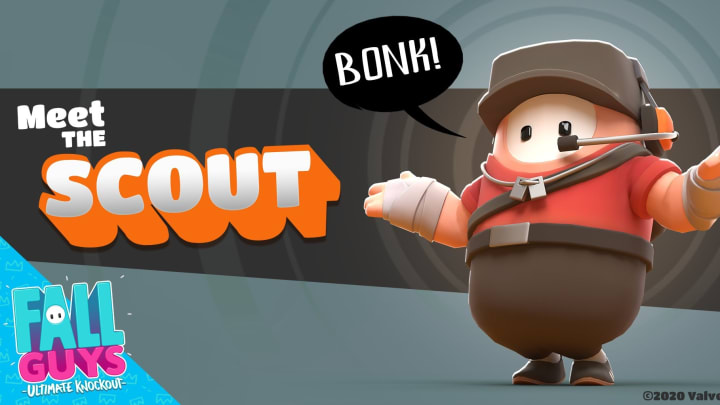 Grass grows, birds fly, sun shines, and you need the Scout Skin in Fall Guys. / Photo by Mediatronic
Fall Guys Scout Skin is a special collaboration between Fall Guys and Team Fortress 2. Here's how to get the Scout skin in Fall Guys.
Fall Guys Scout Skin: How to Get the TF2 Crossover Skin
The skin is based on The Scout from Team Fortress 2. It features his signature black cap and headset, complete with dog tags on the classic RED Team shirt.
The skin isn't cheap, either. It's 10 of your hard earned crowns to dress your jelly bean as The Scout: five crowns for the top and another five for the bottoms. There's nothing special about the skin's distribution, as it's available in the rotating in-game shop like any other skin.
The Scout skin is another Valve crossover, but it's also available on PlayStation 4. Fall Guys players on PC get first dibs on Valve skins, but they come to PS4 around a week after they're introduced for Steam. The only Valve skins that aren't available for PS4 are the Steam pre-order bonuses that were Half-Life themed.
The Scout skin was introduced is August, so keep an eye out for it when it comes back into the shop's rotation if you missed out on it.