Fortnite Shield Breaker EMP Locations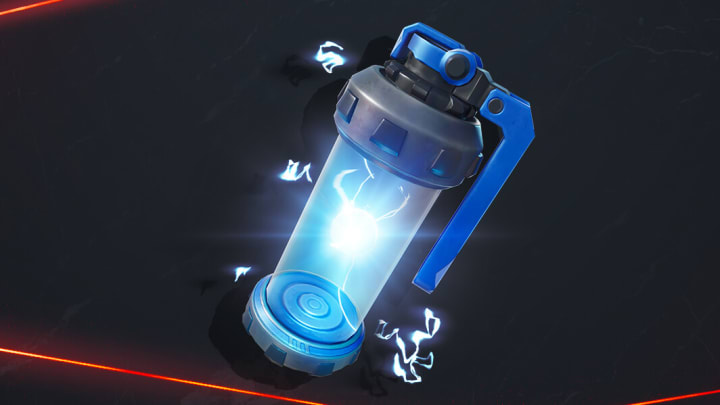 Here's all the Fortnite Shield Breaker EMP locations. / Epic Games
Looking to find a Shield Breaker EMP in Fortnite? We have all the Fortnite Shield Breaker EMP locations, plus how to use the new item.
Fortnite Chapter 4 Season 4 launched less than two weeks ago, replacing the mediocre Fortnite WILDS. To liven up the Battle Royale, Epic Games introduced three new POIs, each with their own underground Vault full of beloved Mythic weapons. To get into one of the Vaults, players must avoid pesky cameras, laser grids, turrets, and NPCs.
On Sept. 6, Epic Games released a new patch that brought even more changes to Fortnite Last Resort, including Shield Breaker EMPs. Here's a breakdown of the new item and where they are located.
What is a Shield Breaker EMP in Fortnite?
A Shield Breaker EMP is a new throwable item that damages enemy shields and temporarily disables electrical systems and vehicles. Players looking to break into a Vault can use a Shield Breaker EMP to disable the frustrating cameras, turrets, and laser grids.
Shield Breaker EMPs might not be the best option to take up an inventory slot endgame, but they can do some real damage off-spawn.
Fortnite Shield Breaker EMP Locations
Players can find Fortnite Shield Breaker EMPs from the following locations:
The new throwable will be fairly easy to find as you loot off-spawn or mid-game. New items always have a high spawn rate, so be prepared to come across plenty of Shield Breaker EMPs.
Those looking for the best spot to find a Shield Breaker EMP should search as many Heist Bags as they can find. Although there is no guarantee a Heist Bag will have the throwable, there is a much better chance at finding one there than in a random Chest.
Fortnite Heist Bags: Where to Find
Although Heist Bags are scattered across the map, they are most commonly found in Kado Thorne's three properties: Eclipsed Estate, Sanguine Suites, and Relentless Retreat.
The bags look like a small black duffel and will produce a few of the following items:
Shield Breaker EMP
Business Turret
Rocket Ram
Remote Explosives
Crash Pads
Weapons
Ammo
Heals