Genesect Burn Drive: Everything You Need to Know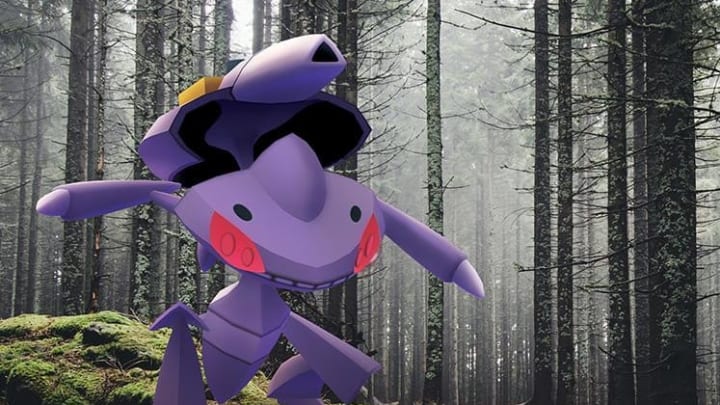 Genesect Burn Drive has a clever workaround for held items in Pokémon GO. / Photo by Niantic Labs
Genesect Burn Drive is an interesting workaround for held items in Pokémon GO. In the main series games, Pokémon can hold items for various effects in battle. Genesect has its own set of items, the Drives. When held, the Drive will change Genesect's Technoblast attack to the type indicated on the Drive. How does this work in Pokémon GO?
Genesect Burn Drive: Everything You Need to Know
A Genesect with a Burn Drive will have its Technoblast attack be Fire-Type. This specific Genesect will be available in Raids for a week beginning 10 a.m. local time Jan. 5. Pokémon in GO can't hold items, but Niantic has come up with a clever solution for Genesect's signature ability.
Instead of making a set of items for it to hold, Genesect holding different Drives will be separate Pokémon that can be encountered. It's similar to the various cosmetic Pokémon like Hat Pikachu, but Genesect will be armed with a different Drive instead of a fancy hat. The Drives do give a cosmetic effect, changing the default orange block on its cannon to the appropriate color for the Drive type.
Genesect can have one of four different Drives attached: Burn, Shock, Chill and Douse. They will augment Technoblast to be Fire-, Electric-, Ice- and Water-Type respectively. This might let Genesect fill in niches with its unusual type coverage.
The Burn Drive isn't as exciting as the others, as Genesect already can beat the kinds of Pokémon weak to Fire. It will be interesting to see how a Douse Drive Genesect fares against Fire types when it releases.
The Burn Drive Genesect will also be the first time it can learn its signature move, Technoblast, in Pokémon GO. There are no ways to retroactively give your old Genesects Drives, so you'll have to be sure to catch the ones with the Drives you want.