Top Games
Genshin Impact The Other Side of Isle and Sea: How to Complete the Quest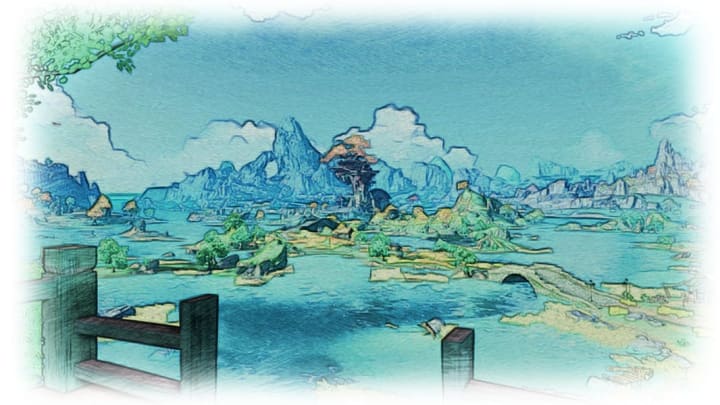 The Other Side of Isle and Sea is an optional side quest in Genshin Impact found in the Golden Apple Archipelago. / Photo courtesy of miHoYo
Genshin Impact's The Other Side of Isle and Sea is an optional side quest found in the Golden Apple Archipelago once you reach the second act of the Midsummer Island Adventure.
In exchange for completing the quest, players receive 350x Adventure EXP, 30,000x Mora, 40x Primogem, 3x Hero's Wit and 6x Mystic Enhancement Ore. Here's how to complete The Other Side of Isle and Sea world quest in Genshin Impact.
Genshin Impact The Other Side of Isle and Sea: How to Complete the Quest
Thie quest tasks players with finding five murals scattered around the Golden Apple Archipelago. At each of the cave painting-esque murals, players simply need to take a photo to add it to their quest log.
Unlike most other Genshin Impact quests, the murals for The Other Side of Isle and Sea aren't marked in the navigation marker, making them a bit tougher to find than usual.
As touched on before, players will need to hit the second act of the Midsummer Island Adventure to gain access to the island most in the northeast corner in the map. Once one gains access to that location, they can get started and activate this quest by photographing a mural on that island.
The next mural for the quest is found on the Minacious Isle opposite of the teleport waypoint, where some Hilichurl will be guarding the area. 
Next, head over to the Broken Isle. The mural here is found in a hidden cave just to the left of the waypoint and requires the Harpastum tool to break a wall.
On the Twinning Isle, another mural can be found here under a brief overhang.
Lastly, head to a nameless isle to the west of the Twinning Isle. There, a mural is located on the base of the giant rock.
Once five photos of the murals have been taken, Paimon will suggest returning to Mondstadt to have a researcher examine them. Follow the quest navigation to the Knights of Favonius library and talk to Sayid, who interprets the murals for you to complete the quest.
For more on Genshin Impact, feel free to check out our guides on how to get White Iron Chunk, and how to defeat Maguu Kenki.