GTA V Creative Map Brings Los Santos to Fortnite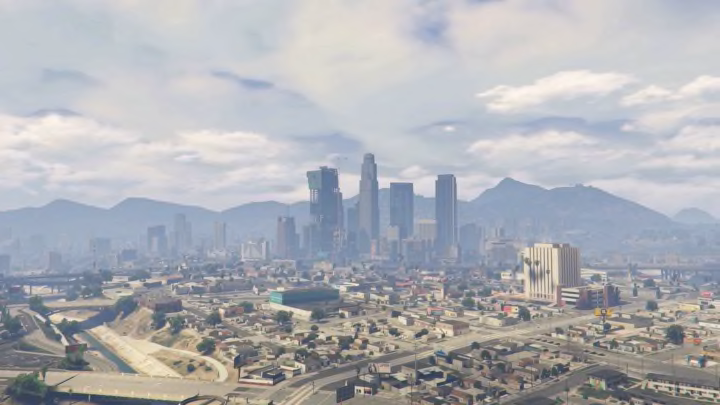 Check out the GTA V Creative map in Fortnite. / Rockstar Games
A new teaser for a GTA V Creative map brings the iconic Los Santos to Fortnite.
Fortnite Creative 2.0 launched back in March and changed the mode forever. Now, designers all over the world can create their own Creative maps using UEFN to bring their visions to life. Each map delivers a unique mini game, ranging from Escape Rooms to Capture the Flag, and a ton of XP.
As more and more creators tested out the seemingly limitless possibilities of UEFN, dream crossovers came to Fortnite. Only Up! took over Creative 2.0 for months, and Barbie battled Oppenheimer on special maps. Even horror games came to Fortnite, inspired by Five Nights at Freddy's and more.
Now, it looks like another popular video game is coming to Fortnite Creative 2.0.
GTA V Creative Map Brings Los Santos to Fortnite
A GTA V Creative map by X user, @ka2aki86, brings Los Santos to Fortnite. The teaser clip shows a stunning recreation of the iconic map as a solo player drives through the streets of southern San Andreas in a Whiplash.
Although it is unclear what the map's mini game is, simply exploring the area with Fortnite vehicles and weapons would be enough. With so much open space, action would be impossible to miss as a lobby of Fortnite and GTA V fans collide on the map.
How to Play GTA V Creative Map in Fortnite
As of now, you cannot play the GTA V Creative map in Fortnite. Unfortunately, it is unlikely the map will ever be released in Fortnite Creative 2.0 due to copyright and legal reasons.
Although Epic Games promotes crossovers in UEFN, they do not allow strict copies of other games in Fortnite Creative 2.0. The Fortnite Only Up! map took the gameplay of the original game and completely revamped it using Fortnite POIs. A map that simply brings Los Santos to Fortnite will have a difficult time getting published.
As we wait and see what happens with the GTA V Creative map, check out the One Piece Creative map, inspired by the Netflix adaptation of the beloved series.