How Much is the Altitude Knife in Valorant?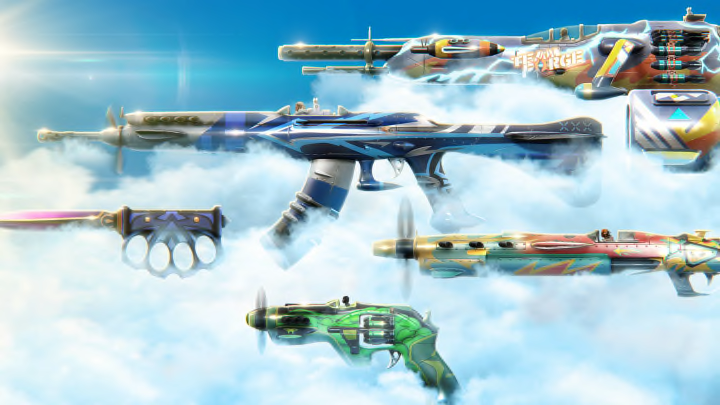 Riot Games
Valorant is a game that incorporates numerous cosmetics into the game, and they have already added a multitude of weapon skins in 2023. Some of these skin lines include: Araxys, Luna, and Oni 2.0.
The most recent announcement for a new Valorant skin line is centered on the Altitude bundle, which has an aviation theme on each of its guns. Particularly, there are visible propellers on the tips of each gun within the bundle. This makes the skin bundle a highly sought after commodity because it is a completely new idea for a skin set.
The Altitude skin bundle was released on Mar. 29, and it includes five weapon skins. These skins will be released for the Vandal, Odin, Bucky, Sheriff, and a melee weapon.
How Much is the Altitude Knife in Valorant?
The entire Valorant Altitude skin bundle just costs 5,100 Valorant Points (VP), as it is part of the Exclusive Edition. This cheaper than many people were anticipating because a majority of the community believed that the bundle would cost 7,100 VP.
If a player would not like to purchase the entire bundle and just buy the knife skin, then the melee weapon will cost 2,550 VP. If a player buys the entire bundle, then the knife skin will be free.