How to Get Prestige Faerie Court Katarina in League of Legends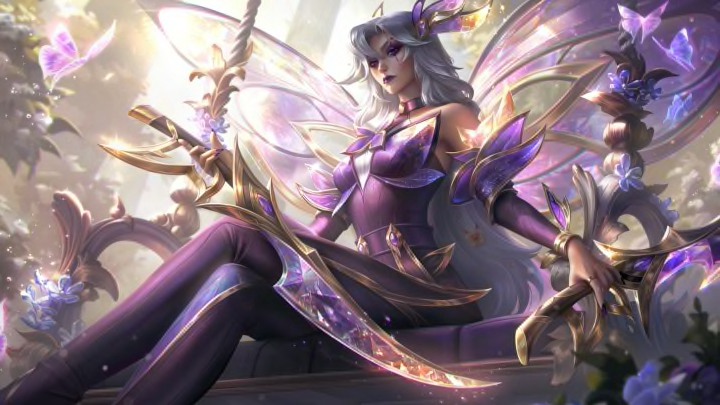 Riot Games
League of Legends has added a myriad of skin lines over the course of the game's existence, and they looking to add their sixth new skin set of 2023 called Faerie Court.
Faerie Court will include skins for seven champions, including: Kalista, Katarina, Fiora, Seraphine, Ezreal, Milio, and Karma. The new skin set coincides with the release of Milio, who is the new support champion that will be added to the game alongside Patch 13.6.
Katarina is receiving the special treatment for the first time since she was added to the game, as she is receiving her first Prestige skin with the Faerie Court line. There is usually one champion selected to receive a Prestige skin, as the last one picked was Miss Fortune with her Prestige Broken Covenant skin.
Here is how players can acquire the upcoming Prestige Faerie Court Katarina skin.
How to Get Prestige Faerie Court Katarina in League of Legends
The Faerie Court skin line will likely be released with an event that is similar to the Lunar Revel event from the beginning of the year. Even if it is available via a smaller event, there will still be an event shop that players can utilize to purchase the Prestige Faerie Court Katarina skin.
The alternative to this would be to wait for this skin to rotate into the Mythic Shop, but this option is far less efficient. Therefore, players will need to use tokens from the event to purchase the Prestige version.