How to Make Banana Pie in Disney Dreamlight Valley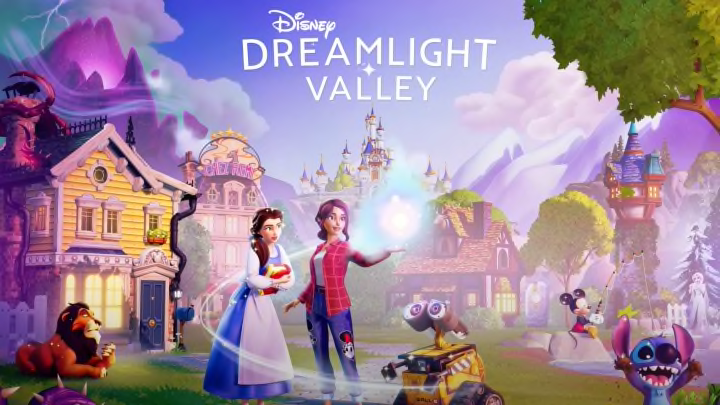 Photo Courtesy Of Disney / Photo Courtesy Of Disney
There are hundreds of recipes to cook in Disney Dreamlight Valley. One of the earlier quests in Disney Dreamlight Valley will require players to craft a Banana Pie. This recipe can be accessed after players run across their first banana tree in the Peaceful Meadows. One of the ingredients will require having Chez Remy available but once the restaurant is open, players will be able to make Banana Pie and other foods in Disney Dreamlight Valley. It is a simple recipe that only needs three items. Here is what you will need to make a Banana Pie.
How to Make Banana Pie in Disney Dreamlight Valley
In order to craft a Banana Pie here are the ingredients you will need:
One Banana - Found from Banana trees in the Peaceful Meadows or Dazzle Beach areas
One Butter - Can be bought for 190 Star Coins at Chez Remy
One Wheat - Can be bought in Goofy's Stall or found in the Peaceful Meadows
After collecting the three items, players can head to one of the stoves in Chez Remy to finally bake the pie.
Disney Dreamlight Valley is a life-sim game featuring beloved Disney and Pixar characters that players can interact with. Fans of Animal Crossing or Stardew Valley will be at home with this game.
The game is still in early-access but players can get started with the Founder's Pack available for purchase on all platforms. The game is planned to transition to free-to-play but no release date is as of now is confirmed.