How to Redeem Pokémon TCG Code Cards Online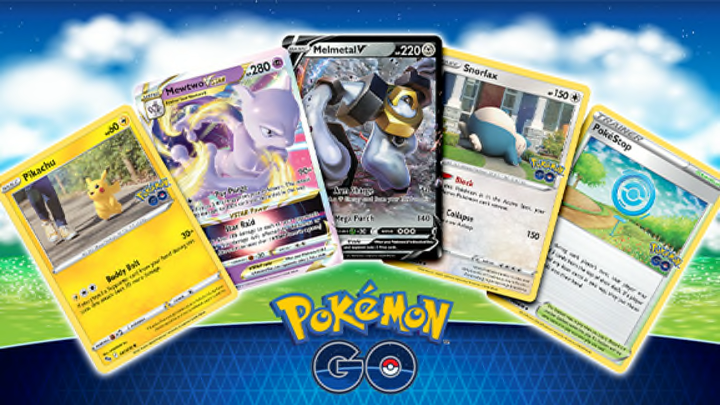 Photo by The Pokemon Company
The Pokémon GO Pokémon TCG crossover event is just days away from hitting stores and allowing you to add some incredible new cards to your collection. One bundle, the Elite Trainer Box, will feature a special Mewtwo V card and booster packs which will have a virtual card redeemable online for you to add to your TCG online deck.
Here's all the information you need to make sure you can redeem and use that card to build your TCG online deck.
How to Redeem Pokémon TCG Code Cards Online
In order to receive your virtual card for the TCG online game, you will first need to keep the download code from the physical card you receive with you and launch the Pokémon TCG Online game on your computer. From the main menu, you can then navigate to the shopping cart button to take you to the store. There should then be an option in the store to select "redeem code" and you should then be able to either use a QR scanner to obtain the card or to simply input the code into the textbox to redeem your card.
If you are interested in learning more about which cards you might get as a part of the promo, the new Rainbow Rare cards coming, or even more about the Elite Trainer Box hitting stores July 1, make sure to check out all our other articles about this Pokémon GO Pokémon TCG collaboration event.