How to Unlock the Hag Swamp Creature Skin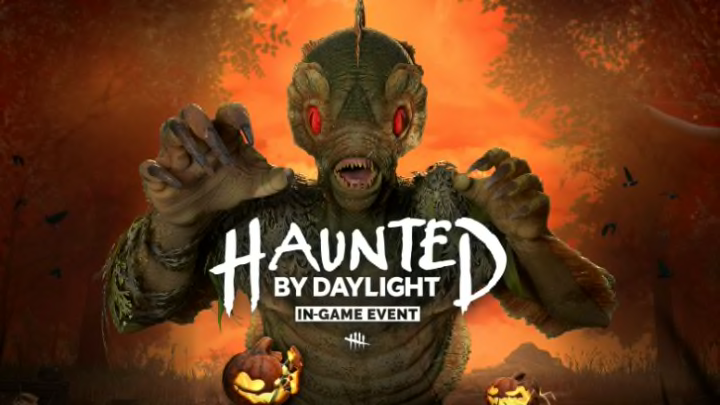 Behaviour Interactive
One of the top skins available right now in Dead by Daylight has to be the Hag Swamp Creature Skin. Unlocking it is not the easiest thing in the world to do.
Dead by Daylight is one of the top horror games available right now. The game has a new fun event going on right now. The Haunted by Daylight Event kicked off on Tuesday, Oct. 11 and runs into November. One big skin available is the Hag Swamp Creature.
How to Unlock the Hag Swamp Creature Skin
The Swamp Creature is one of the biggest rewards available for the Haunted by Daylight event. Unlocking it is going to take a lot of work in game so be prepared.
Void energy will be used to earn rewards during the event. Players will need to complete objectives and deposit their energy into unstable rifts in order to unlock skins for the game.
There are 12 Halloween rewards available and it remains to be seen how players will unlock the rewards in any order. Some of the other big items include the Cornfield Scarecrow outfit, David and
Claudette's skeleton shirt and a trapper candy weapon.
Dead by Daylight will be free to play for all during Halloween weekend, Oct. 27 to Nov. 1, so there won't be a better time than that to unlock some of these rewards. Players can get a head start on unlocking the rewards right now, including the Swamp Creature skin.
With all eyes on the game for the Halloween event, there is no better time to start looking into what could come later on this year for the game.