Call of Duty
Improved Ricochet Anti-Cheat System Announced for Modern Warfare 2, Warzone 2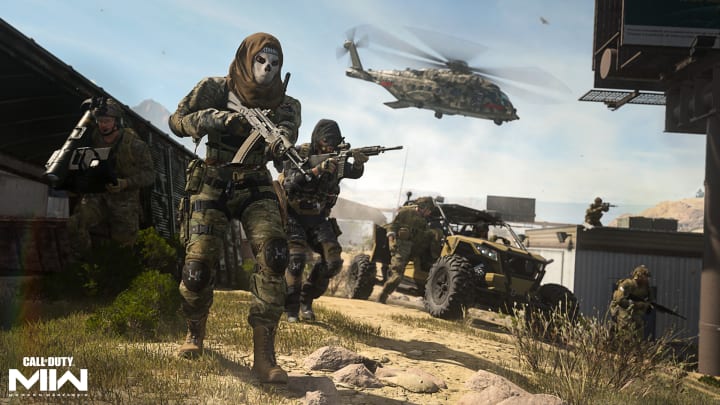 "#TeamRICOCHET has been examining data and trends focused on cheating and hacking attempts to ensure readiness for day one of Modern Warfare II." / Activision
With just days remaining until the "new era" of Call of Duty officially gets underway with the launch of Modern Warfare II and Warzone 2.0, Activision's Team Ricochet announced that its anti-cheat initiatives will be running on a revamped, unified security platform for the new titles.
Moreover, Team Ricochet revealed that throughout the beta, only a limited level of its Ricochet Anti-Cheat protections was active, allowing it to not only "keep our cards closer to our chest," but also "test new methodologies and systems ahead of launch to see what is viable."
As longtime Warzone players can likely attest, the rollout of Team Ricochet's anti-cheat features certainly helped, but was far from perfect in keeping the hackers out.
Per Team Ricochet, however, its new system will boast: "better detection capabilities," "additional access to develop and deploy new mitigation techniques" and "expanded freedom to update our security more frequently than ever before."
"While we're excited about our progress and system updates," Team Ricochet's blog post reads, "combating cheaters will continue to be an ongoing battle. Every step we take forces cheat developers to take more drastic actions to try to circumvent the system. As always, your in-game reporting is critical to assisting #TeamRICOCHET and we want to thank you for helping us keep our games fair and fun for all."
As previously announced, the new Ricochet Anti-Cheat system and its updated PC kernel-level driver are set to be present in both Modern Warfare 2 and Call of Duty: Warzone 2 worldwide on day one.
On. Sept. 13, Team Ricochet announced that as part of the ongoing scrubbing of its global player database to remove toxic users, over 500,000 accounts had been banned to date.
---
Call of Duty: Modern Warfare II is set to release worldwide on Oct. 28.
For more on Call of Duty, be sure to check out our other top five lists:
Additionally, feel free to check out our timeline on the history of the Call of Duty franchise!