Jack Grealish FIFA 21: Attacker Might Receive Ones to Watch Card Ahead of Rumored Moves
By Jun Kok | Jul 30, 2020, 12:51 PM EDT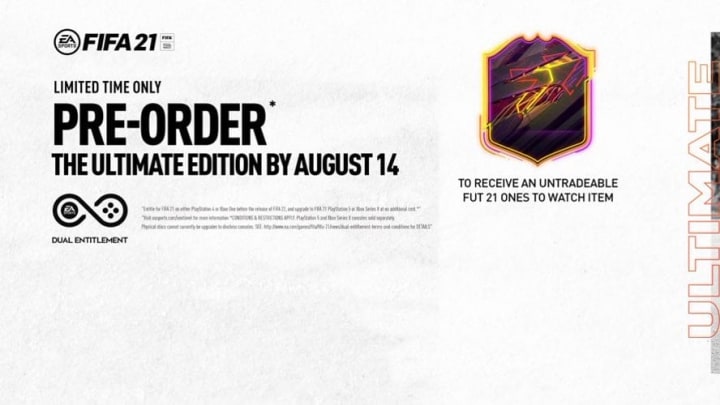 Jack Grealish may be receiving a FIFA 21 Ones to Watch card if a rumored move is completed after the attacker is linked to several clubs.
The transfer window opened following the end of the Premier League which saw Liverpool FC crowned champions. Transfers and speculations are already underway as Chelsea secures two big names, sharpshooter Timo Werner and playmaker Hakim Ziyech. With the next season to come in a few months, fans can expect this to be one of the most heavily action-packed breaks in soccer.   
Jack Grealish FIFA 21: Attacker Might Receive Ones to Watch Card Ahead of Rumored Moves
Jack Grealish helped secure Aston Villa's safety in the Premier League with a draw on the final day. Villa's captain, Grealish, started off the 2019/20 campaign with a bang and has gathered attention from many Premier League clubs including the likes of Manchester United and Arsenal.
Villa has set an $80 million evaluation for Grealish which has not been met by either clubs. Long time admirer and rumored club, Manchester United have reduced their pursuit for the English player as they are prioritizing another young English player, Jadon Sancho from Borussia Dortmund. With United's interest dimming, Arsenal FC has declared their interest in the versatile and creative playmaker. 
With Arsenal unlikely to meet the $80 million evaluation, it would be surprising to see Grealish with an Arsenal FIFA 21 OTW card. United is still the most likely option despite talk about Paul Pogba signing a new contract and the arrival of Bruno Fernandes. 
Villa will try their best to keep their captain but knows the player may want to leave the club for a powerhouse in the future. With the transfer window in its only second day, it wouldn't be a surprise to see other clubs join the race. With interest from Manchester City and Liverpool rumored to have an interest despite their midfield and attacking options already being stacked with options.
FIFA 21 is set to be released on Oct. 9 with early access on Oct. 1 on Playstation 4, Xbox One and PC via Origin.