JGOD Shows Off Buffed Meta NZ-41 Loadout in Warzone Season 3 Reloaded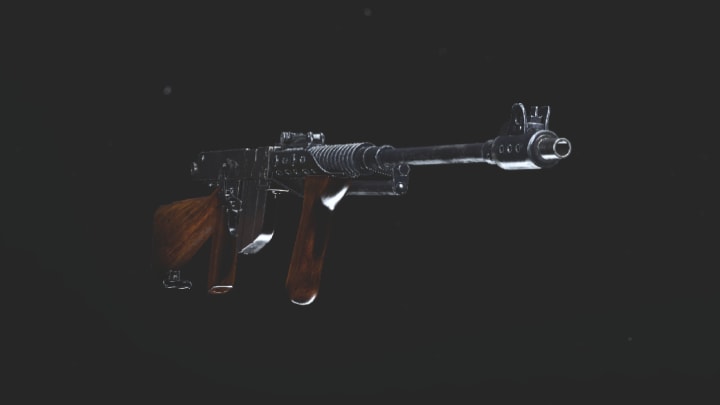 "The NZ-41 finally got the buff it desperately needed to make it the No. 1 weapon currently within Warzone for long range." / Image courtesy of Ralston Dacanay, Activision
Call of Duty content creator JGOD posted a video on his YouTube channel revealing what he thinks is the best long-range weapon loadout to use at the moment in Warzone Season 3 Reloaded.
In Warzone Season 3 Reloaded, the Vanguard NZ-41 notably received some special love from Raven Software in its latest patch, improving its old clunky recoil pattern immensely.
Breaking it all down in a recent YouTube video eloquently titled, "NZ-41 Now Meta After Huge Buff in Warzone," Warzone meta mastermind JGOD showcased how the AR is arguably the "No. 1" long-range option at the moment in Call of Duty: Warzone Season 3 Reloaded.
"The NZ-41 finally got the buff it desperately needed to make it the No. 1 weapon currently within Warzone for long range," JGOD said in the video. "The damage per mag, they definitely made this thing one of the best weapons in the entire game."
Citing its much-improved damage at range, recoil pattern, muzzle velocity and magazine options, JGOD was not shy in singing the NZ-41 its praises.
Thanks to its now spectacular TTK stats and predictable recoil pattern, expect the NZ-41 to not only be better than the Automaton, BAR, Vargo 52 and XM4, but also right up there with the STG44.
For those looking to use JGOD's NZ-41 build, here is his class setup:
Muzzle: MX Silencer
Barrel: LOR Mk1 Burst
Underbarrel: M1941 Hand Stop
Magazine: 6.5mm Sakura 50 Round Mags
Ammunition: Lengthened
Optic: G16 2.5x
Rear Grip: Hatched Grip
Stock: Orbweaver E Pack
Perk 1: Brace
Perk 2: Fully Loaded
As JGOD added in his video, however, be sure to keep in mind that the key to this build is the LOR Mk1 Burst barrel, which will need to be toggled in-game in order to have it shoot full-auto. The point of adding it is that it allows the NZ-41 to have a bit better damage range and control without hurting its bullet velocity like the other barrels.
For more on Call of Duty, be sure to check out our top five lists:
Additionally, feel free to check out our timeline on the history of the Call of Duty franchise!