Judge Approves $18 Million Activision Blizzard Harassment Settlement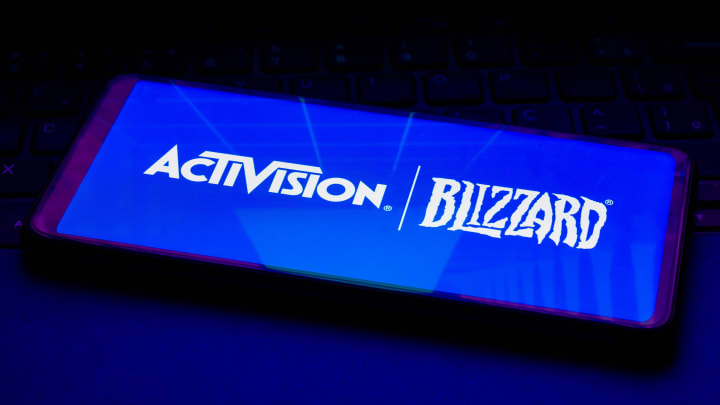 Activision Blizzard is now one lawsuit lighter. / SOPA Images/GettyImages
A judge has officially approved Activision Blizzard's $18 million settlement with the Equal Employment Opportunity Commission, dismissing concerns raised by California's Department of Fair Employment and Housing.
The settlement requires Activision Blizzard to establish an $18 million fund to pay victims of harassment and discrimination. Employees who worked at the company between Sept. 1, 2016 and March 29, 2022 can submit a claim for "sexual harassment, pregnancy discrimination, or related retaliation." If they do, their claim will be evaluated, and they'll receive a portion of the fund deemed appropriate.
Other stipulations: Activision Blizzard managers will have to attend trainings on harassment and discrimination, and the company will expand mental health resources for employees. The settlement was approved by Judge Dale S. Fischer on Tuesday, will remain in effect for three years.
The DFEH, which is also investigating Activision Blizzard for sexual harassment and workplace discrimination, claimed this consent decree had the potential to harm its ongoing case against Activision Blizzard, and offered victims too little in compensation. The regulator requested a stay in the case that Judge Fischer denied. The DFEH now plans to appeal the consent decree, and it faces a new stumbling block: any Activision Blizzard employee who submits a claim to the EEOC settlement fund will forfeit their right to participate in the DFEH's suit.
"The agreement we reached with the EEOC last year reflected our unwavering commitment to ensure a safe and equitable working environment for all employees," Activision Blizzard CEO Bobby Kotick said in a press release. "Our goal is to make Activision Blizzard a model for the industry, and we will continue to focus on eliminating harassment and discrimination from our workplace. The court's approval of this settlement is an important step in ensuring that our employees have mechanisms for recourse if they experienced any form of harassment or retaliation."
Activision Blizzard remains engaged in two separate suits regarding the treatment of employees, one from a current employee who says she was sexually harassed, and another from the family of a former employee blaming the company's culture of harassment for that employee's suicide.