League of Legends Faerie Court Skins Release Date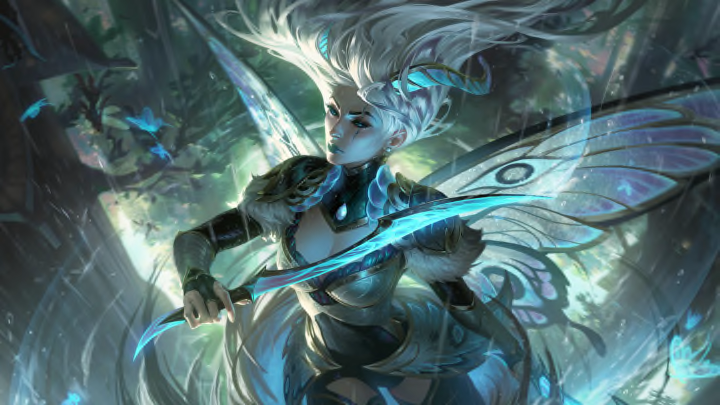 Riot Games
Riot Games has recently announced the sixth skin line of 2023 that will be added to League of Legends soon. The skin line is called Faerie Court and will include new skins for seven champions: Ezreal, Seraphine, Katarina, Milio, Karma, Fiora, and Kalista.
The upcoming skin line also includes a Prestige skin for Katarina, which is the first one she has ever received. Additionally, the new skin line marks the addition of Milio into the game, who is the upcoming enchanter support that was announced earlier this year.
Here is when the Faerie Court skins will be released to live League of Legends servers.
League of Legends Faerie Court Skins Release Date
The League of Legends Faerie Court skins will be released one day after the new patch goes live. Patch 13.6 will release in a couple weeks on Mar. 22, which means that the upcoming skins will become available on Mar. 23.
The best way for players to acquire the new skins is to purchase them with Riot Points (RP) directly from the shop, as that will ultimately be more cost efficient. The Prestige Katarina skin will be more difficult to acquire, as players will have to spend Event Tokens to obtain it.