LEAK: Fuse Heirloom Coming to Apex Legends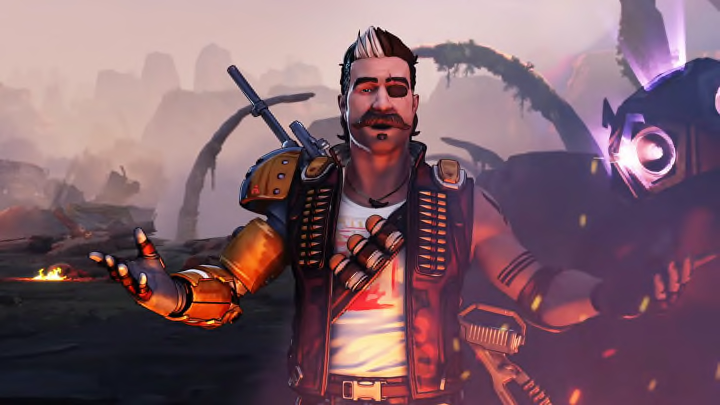 Leaks claim Fuse is receiving an Heirloom. / Respawn Entertainment
New leaks suggest Fuse is the next Legend to receive an Heirloom in Apex Legends.
Apex Legends: Resurrection is now live with a new Battle Pass, a major Charge Rifle rework, and changes to the Ranked system that will hopefully restore competitive integrity to the Battle Royale. Plus, Revenant Reborn, a rework of Revenant, launched with fresh abilities, a new Heirloom, and a Death Dynasty Collection Event.
As the new content took over the game, data miners were able to find some more information regarding future events, skins, and even the next Heirloom set to debut in Apex Legends.
LEAK: Fuse Heirloom Coming to Apex Legends
Reliable Apex Legends data miner, KralRindo, revealed that a Fuse Heirloom is coming in Apex Legends. Fuse's Heirloom will reportedly be called Razor's Edge and contain new animations.
Along with a new Heirloom, KralRindo found the following features coming for Fuse:
Five new ground Emotes
New Banner pose
New crouch, walk, and run animations
New slide and sprint animations
New jump and Melee animations
Is There a Fuse Collection Event in Apex Legends?
Yes, there will be a Fuse Collection Event in Apex Legends, per KralRindo. Although there is no date for the event just yet, we can expect the next Collection Event to once again contain 24 limited-time cosmetics, including more Legendary skins. Players will likely be able to obtain the Fuse Heirloom once they unlock all 24 cosmetics.
The Death Dynasty Collection Event, now live, will last until Tuesday, Aug. 22. Respawn Entertainment will likely not reveal any details about the next Apex Legends Collection Event until the current one ends.
Fuse Heirloom Release Date
As of now, there is no set date for the release of the Fuse Heirloom. Since Revenant Reborn's Heirloom just dropped, we can expect the next Apex Legends Heirloom to stay in the files for at least a month. The release date for Fuse's Heirloom will likely be leaked ahead of an official announcement from Respawn Entertainment.
Stay tuned for more information as Apex Legends Season 18 unfolds.