Madden NFL 22 Score Glitch: How to Fix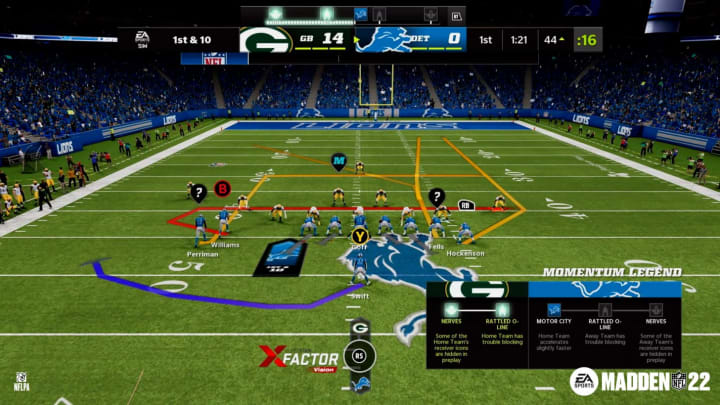 In Madden NFL 22 Franchise Mode, there is a final score bug that is currently costing players time and progress. / Photo courtesy of EA Sports
The Madden NFL 22 score glitch is one that many are running into at the moment as players continue to explore this year's Franchise Mode for the first time.
Unfortunately, it seems that in the new game's Franchise Mode, there is a desync bug that causes the final score of played games to change, handing players Ls instead of their well-earned victories. For those looking for a solution, here's what we currently know about the final score glitch in Madden NFL 22.
Madden NFL 22 Score Glitch: How to Fix
Thus far, it's been said that the final score glitch is happening to those in Franchise Mode who setup their saves as offline. Those with online saves stored in the Cloud, as well as those using an external HDD for the game install and saves, seem to not be affected by the problem.
While there is yet to be an official patch out to fix the problem, EA Help appears to be aware of the problem and has been giving those who have been experiencing the desync issues some workarounds to try.
The first method is to do the following:
Navigate to "Customize"
Select "Share and Manage Files"
Select "Load and Delete Files" to bring up the game's file list
Delete the files under "Profile and Roster"
While EA Help didn't go too in depth on what exactly would be deleted here, it can be assumed that it's nothing too major, and that's it's simply to get rid of some unused files. However, feel free to do this at your own discretion, of course.
Another method EA Help has suggested is to reset your router by unplugging it from the back for two minutes, and then plug it back in to establish a fresh connection.
Lastly, EA Help shared that some players have reported that simply deleting their "saved data" cache from the console has worked as well.