Mega Raid Guide in Pokemon GO
By Julia Gaberlavage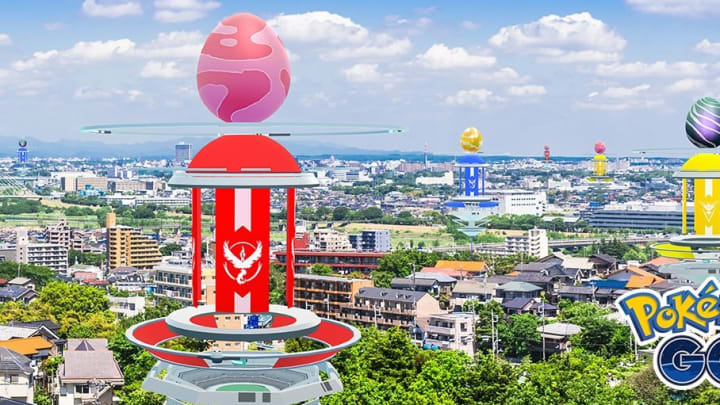 In this Mega Raid guide for Pokemon GO, we'll tell you all you need to know about the new Mega Raids. / Photo by Niantic
In this Mega Raid guide for Pokemon GO, we'll tell you all you need to know about the new Mega Raids. How they work, how to tell if a raid is a Mega Raid, and what you gain from participating.
Mega Raid Guide in Pokemon GO: How to Spot One
To see if a Mega Raid is about to start in your area just take a look at the egg on top of the gym. Mega Raid eggs are beige with a colored Mega Evolution symbol as well as spots of the same color. Red, blue, and green Mega Raid eggs have been spotted in the wild so just focus on the presence of the symbol itself as opposed to color. once the egg hatches the battle works the same as any other raid.
Mega Raid Guide Pokemon GO: Rewards
Your reward for completing a Mega Raid is Mega Energy, a newly introduced consumable that allows Pokemon to Mega Evolve for four hours. The type of Pokemon you battled in the raid determines what kind of Mega Energy you receive, so for example, battling Mega Blastoise gets you Mega Blastoise energy. The amount you receive is dependent on how quickly you finish the raid, so if you need a whole bunch make sure you get some friends together to challenge it.