Mercy Main Finds Way to Use Both Healing and Damage Boost Beams at Same Time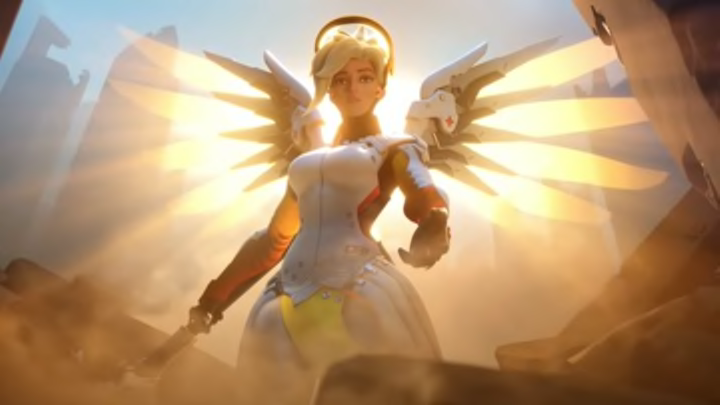 POV: The guy who built a motor in his mouse is flying towards you after Sombra hacked all the Med-Kits / Activision Blizzard
With Mercy being one of the top support heroes in the current meta of Overwatch, many have sought to enhance her healing ability even further.
While many have considered a range of different tactics, from being more aggressive to working with tank heroes to ensure healing output, few have gone to the lengths of modifying their mouse with a motor to increase efficency.
On April 3 2022, a video was posted to Twitter from Twitch streamer EvilToaster of one of their Overwatch mathces with the caption of "Ran into a Mercy player in Overwatch today who no joke attached a motor to their free moving scroll wheel on their G502 mouse so they could switch between healing and damage boost so fast it does both at the same time."
The minute and a half long clip shows a Mercy trailing behind several players, with her healing/ damage beam engaged. The two beams switch rapidly from one to the other, often several times in the span of a second, much to the amusement of EvilToaster. The player then goes on to explain how he attached a motor to their mouse in order to switch it faster than a human normally could, as well as putting on a custom button to control it.
While many players claim to be dedicated Overwatch fans who eat, sleep, and breathe Mercy, it looks like they're going to have to step their game up.
They may have a Platinum ranking, but they're clearly not as willing to up their win ratio by welding a motor to their mouse.
Read More: Do your skins transfer from Overwatch to Overwatch 2
Read More: Mage Mercy skin returns in Overwatch Anniversary