Call of Duty
Metaphor Showcases Deadly Assault Rifle Loadout in Warzone Season 5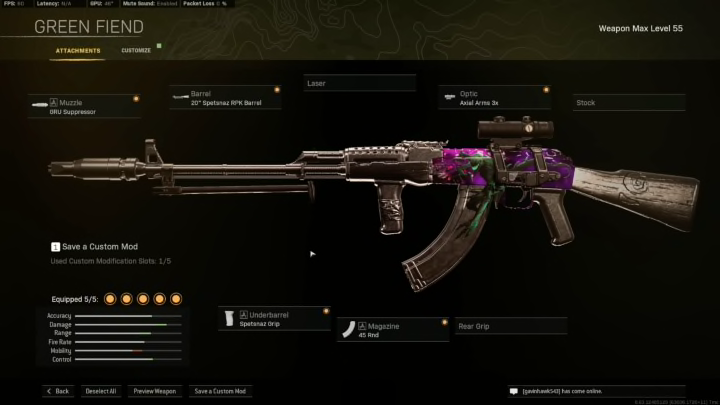 Image courtesy of Metaphor, Activision
In a recent video uploaded on YouTube, content creator Metaphor put on a compelling showcase for what he believes to be a top assault rifle loadout in Call of Duty: Warzone Season 5.
The Cold War variation of the AK-47 has been wreaking havoc on the battlefield for many seasons now and continues to be an incredible asset for players dropping in. it was even considered to be the best Warzone weapon at one point by many fans of the series. This is reflected in our Season 5 Weapon Tier List, as we consider the Cold War AK-47 to be one of the top weapon options for player loadouts.
Audiences can get a taste of what the Cold War AK-47 can manage as Metaphor puts it on a stellar display in his recently uploaded Youtube video titled, "the Cold War AK-47 is PERFECT in Season 5 Warzone solos (Gameplay / Class Setup)."
Metaphor's Cold War AK-47 Loadout Warzone Season 5
Metaphor gushes about this prolific weapon as he states, "It's still viable, perfectly usable, totally meta still." He goes on to highlight the gun's ability to rapidly take down opponents on account of the solid bullet penetration that it gives off. Metaphor does point out a slight flaw for the weapon when he says, "The only thing that's weird about this gun is that it does have a little bit of recoil, but anyone who's used this gun before knows that it's completely manageable."
For players who want to try out Metaphor's Cold War AK-47 build, his class setup is below:
Muzzle: GRU Suppressor
Barrel: 20" Spetsnaz RPK Barrel
Optic: Axial Arms 3x
Underbarrel: Spetsnaz Grip
Magazine: 45 Rnd